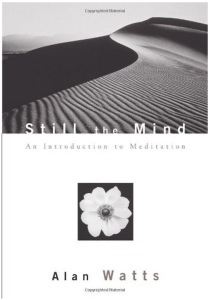 Excerpts from Alan Watts' Still the Mind (An Introduction to Meditation)
We fail to distinguish between the way things are and the way they are described.
One's actual organic being is inseparable from the universe.
I found out that unless one has something to give people, there is nothing one can do to help them. Just because I thought I ought to help, it didn't mean that I had anything to give.
The whole energy of the universe is coming at you and through you, and you are that energy.
You can only know what you can compare with something else.
What we call the past is simply the traces, the fade-outs trailing away from the present. Continue reading →