I pulled the following excerpts from an article (Media & Advertising) in today's New Your Times ("Changing Its Tune," by Richard Siklos).
"While more than 9 out of 10 Americans still listen to traditional radio each week, they are listening less. … As a result, the prospects of radio companies have dimmed significantly since the late 1990's, when broadcast barons were tripping over themselves to buy more stations. Radio revenue growth has stagnated and the number of listeners is dropping. The amount of time people tune into radio over the course of a week has fallen by 14 percent over the last decade, according to Arbitron ratings."
"Over the last three years, the stocks of the five largest publicly traded radio companies are down between 30 percent and 60 percent as investors wonder when the industry will bottom out."
"Clear Channel Communications, the nation's largest radio operator, is now considering selling some of its 1,200 stations in smaller markets after years of acquiring everything in sight, according to industry analysts. The CBS Corporation did the same thing recently and now says it is looking at further station sales. The Walt Disney Company struck a deal this summer to get out of the radio business altogether."
" 'A possible reason is that unlike other media businesses, radio appears to have come late to the game of focusing on viable online business models. Although digital revenues are growing fast, they accounted for only $87 million of the industry's $20 billion in 2005 revenues, according to Veronis Suhler Stevenson Communications. As an industry, we've lost the hipness battle," said Jeffrey H. Smulyan, the chief executive of Emmis Broadcasting. "Like a lot in life, it may be more perception than reality.' " (Mr. Smulyan tried to take his company private earlier this summer in the face of its sagging stock price, down more than 40 percent since 2003.)
"Amid so much uncertainty, it is little wonder that sessions at next week's National Association of Broadcasters radio convention in Dallas advertise things like: "Learn to steal money from your local newspaper" and "Harnessing the power of blogging." It is also a sign of the times that the convention's opening reception does not have a broadcaster as a host. Instead, Google will be buying the drinks."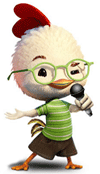 I wonder if this isn't a very positive trend for broadcasting. Could "small be the new big" here? Perhaps a locally owned and managed radio station could better serve the community than a cog in some monstrous media machine. What if you didn't have to claw your way up through many layers of corporate org charts (and back down) to try something new? What if it really became about serving the local community and not the share price?
No, I don't think it's ever going to be the way it was. But a more nimble, self-directed, home-town radio station might be able to change course faster than the USS Juggernaut.