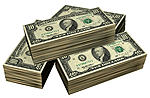 "About.com, a New York Times property, has launched a sponsored medical podcast about heartburn and acid reflux. Each podcast will be approximately three to five minutes long and will be introduced monthly. The series –the first of its kind on About.com– is sponsored by AstraZeneca, a pharmaceutical company that makes Prilosec and Nexium heartburn and acid reflux medications."The podcasts allow us to provide educational information to patients in a unique and creative way," said Dana Settembrino, brand communications manager, AstraZeneca.

Topics to be covered include: What Causes Heartburn; Acid Reflux and Your Diet; How to Talk to Your Doctor about Acid Reflux; Exercising with Acid Reflux; and How Stress Affects Your Acid Reflux.

According to Marjorie Martin, general manager, ABOUT Health, "Podcasts provide an exciting new format for delivering trusted health information. Users can now choose to listen online or take the information with them. This series on heartburn and acid reflux disease should provide the millions of sufferers with the tools to better manage their condition."

Dr. Mona Khanna, M.D., M.P.H. is the program's host. "Dr. Mona" is a quadruple board-certified practicing physician and Emmy award-winning medical correspondent." — From Podcasting News
We covered heartburn on the Living Healthy Podcast back in February.
I find Henry's conversational style more to my taste than Dr. Mona's scripted read, but I'm hardly objective. Would love to know what AsstraZeneca is paying for this and their expectations. But one can assume they think this makes more sense than 30's and 60's. About.com seems like a good fit. You go looking for info on heartburn…and find a podcast on the subject.
But how sustainable is this? I think sponsoring something with broader topic scope might make more sense.