One of my coffee shop pals reported seeing an old Land Rover on the outskirts of Eldon, a small town about 30 miles south of Jefferson City. So I hopped in the car and drove down to see if I could find it.
The owner was a gentleman who passed away a month or so back. I introduced myself to a young man (a grandson?) who was getting things ready for an estate sale. I asked if I could take a look (and some photos) of the Land Rover. No problem. He said the owner (who was in his 80s when he died) bought the truck new. And small world that it is, it's a 1979 Series III. Same year and model as mine.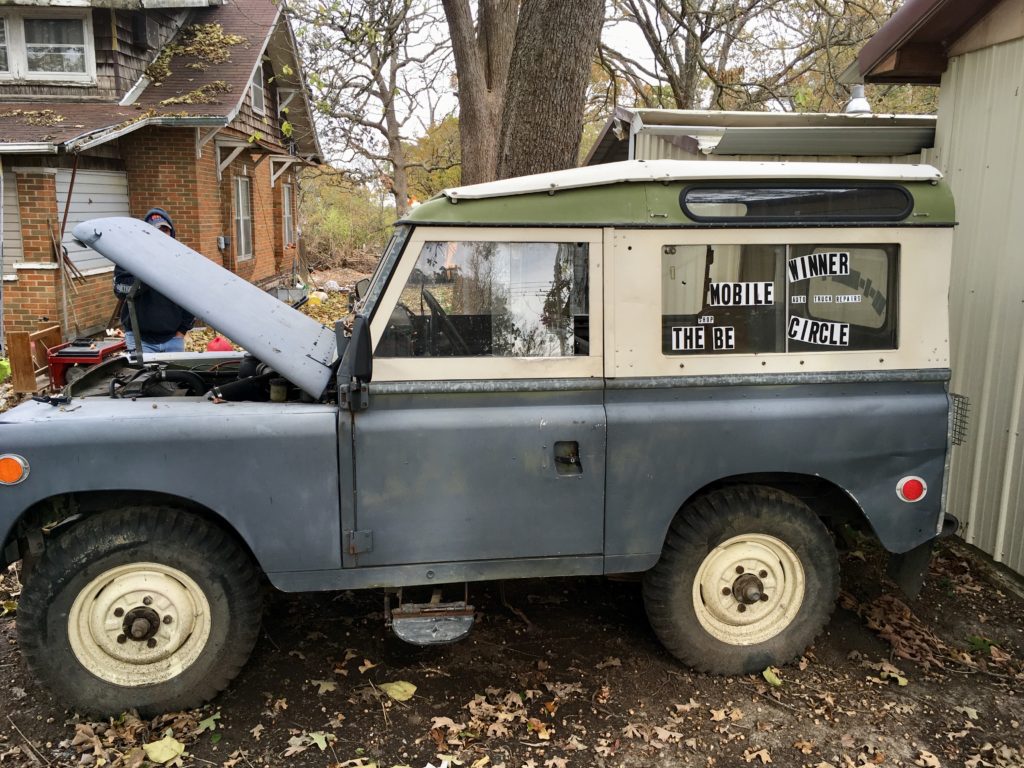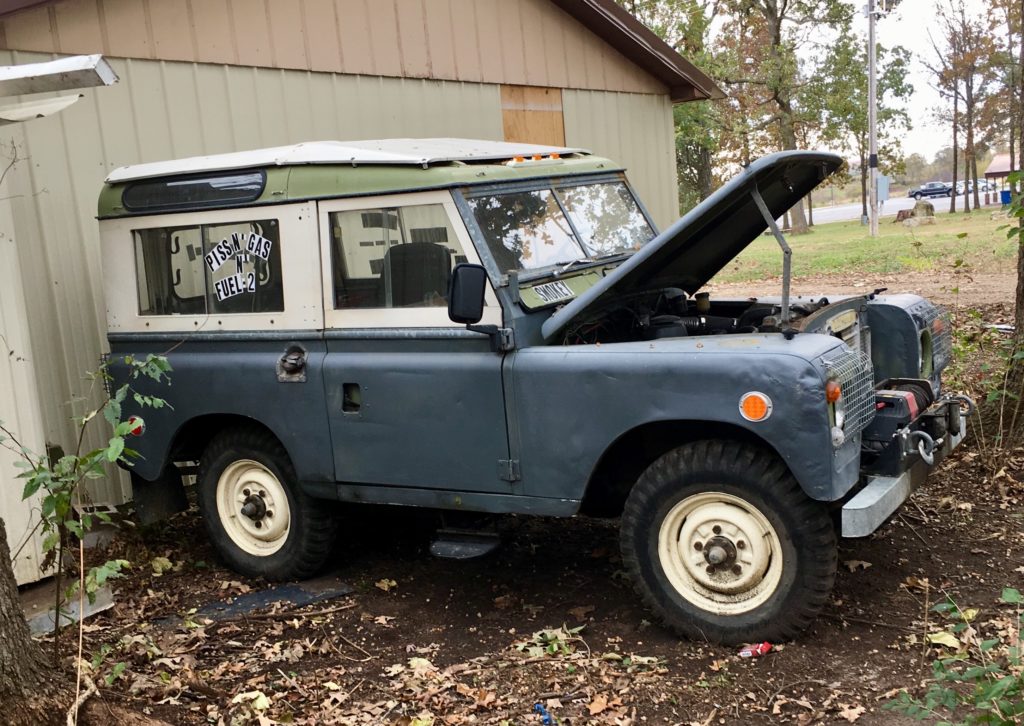 The young man said there was a fender in the building, to replace the damaged one above.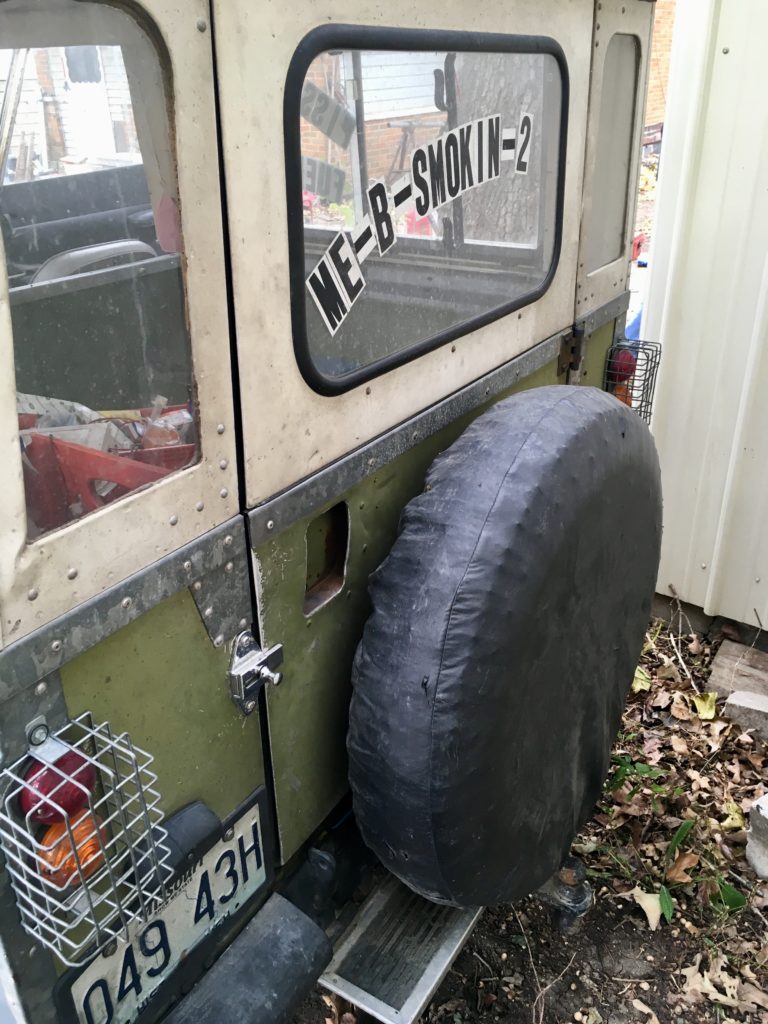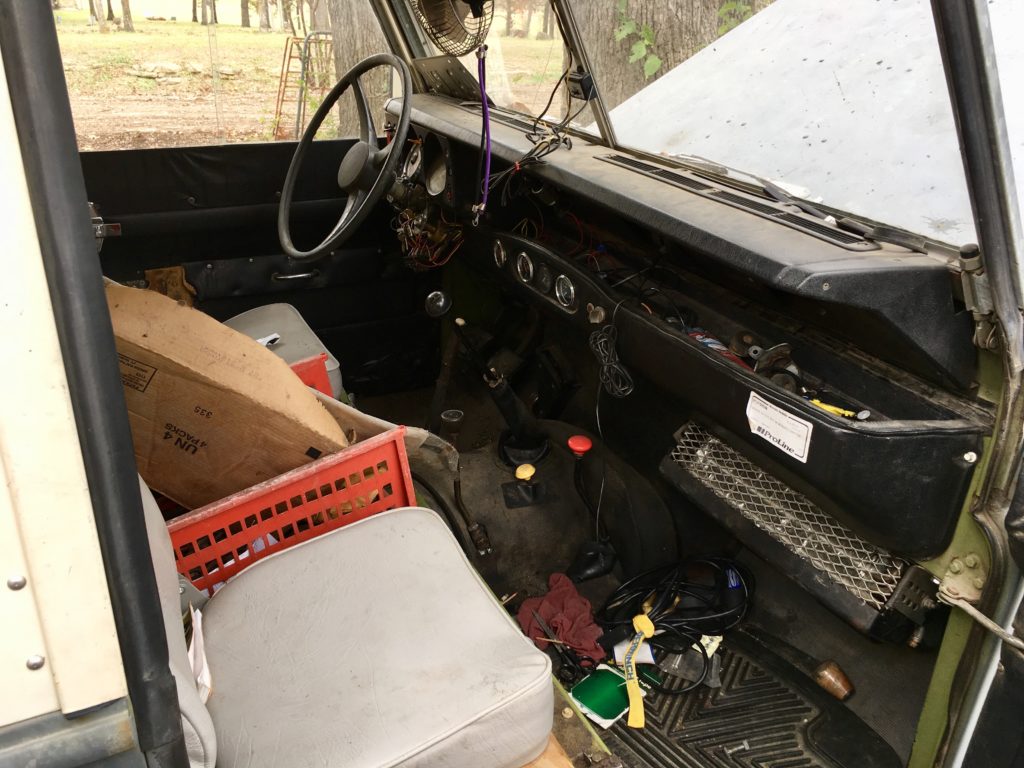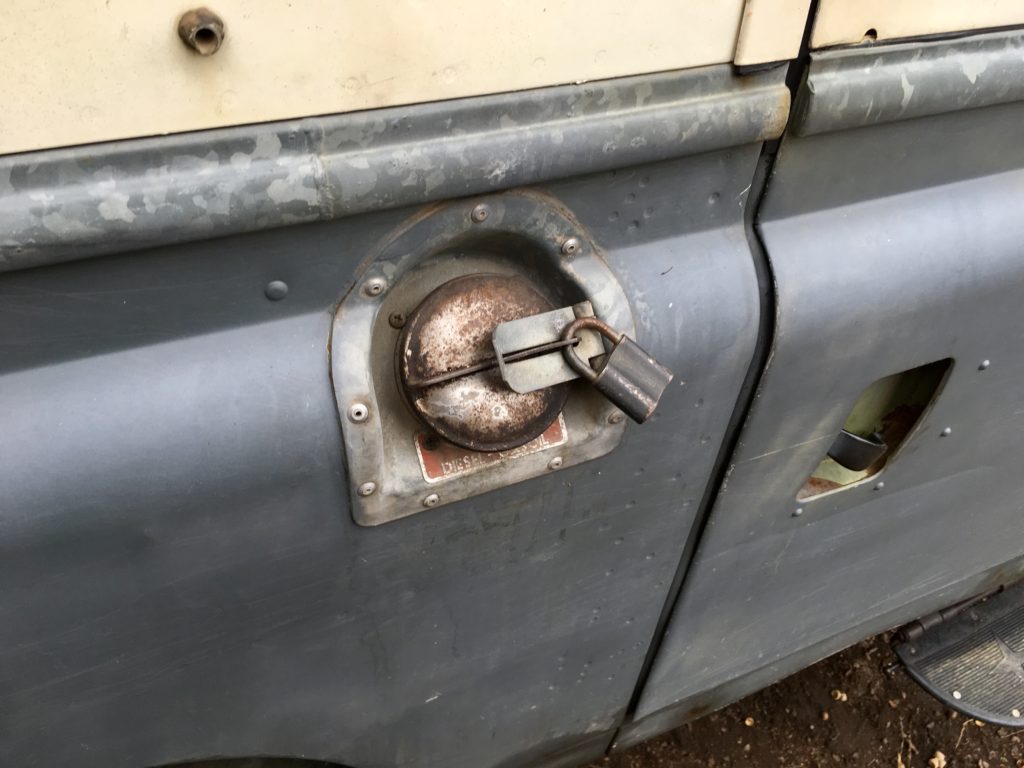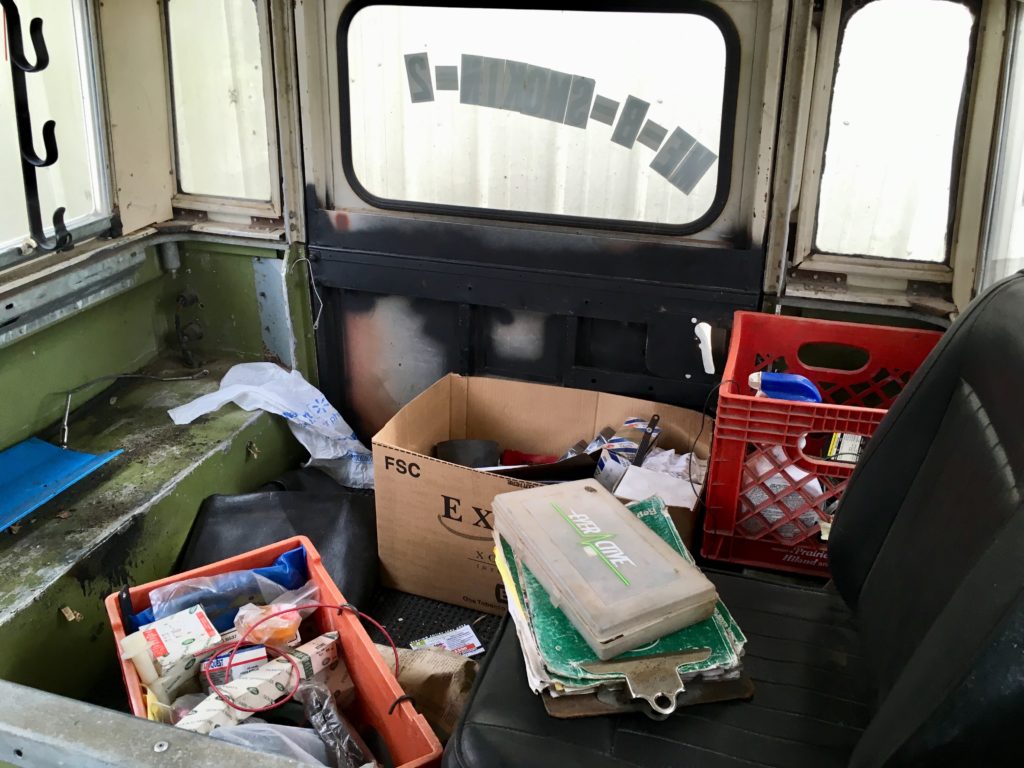 The tub was filled with parts, old manuals, etc.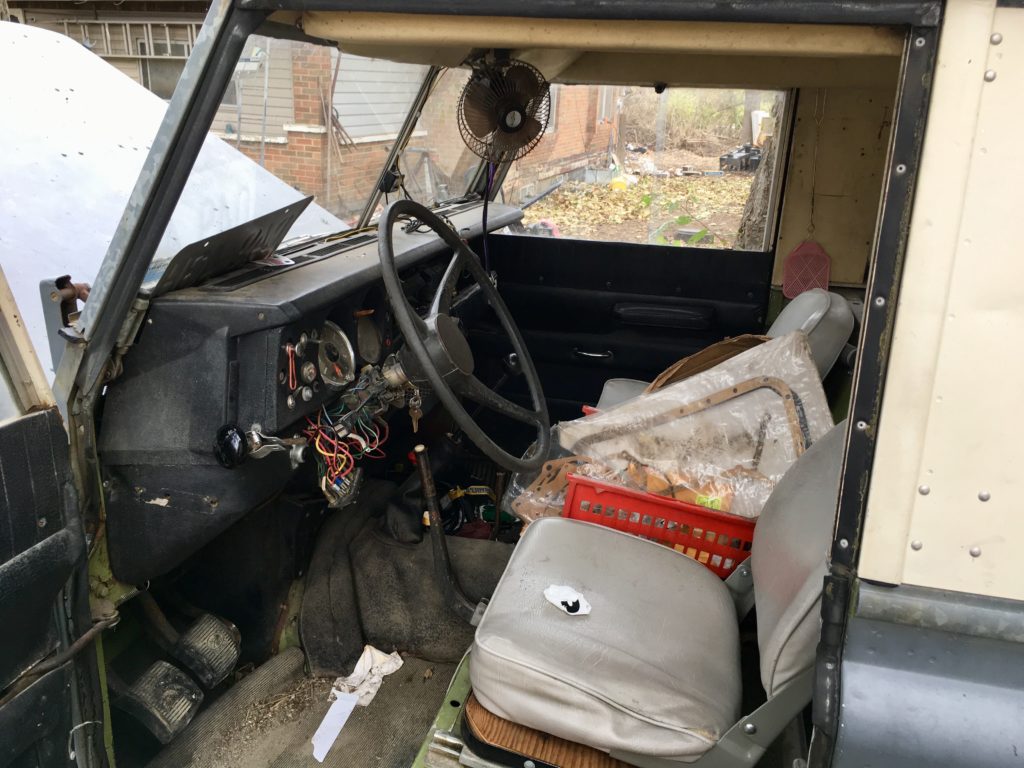 The old girl looked pretty rough. Someone with more knowledge and experience than me would know if this could be restored and what that might take. He said prior to the old man's death, he had an offer of $2,500.