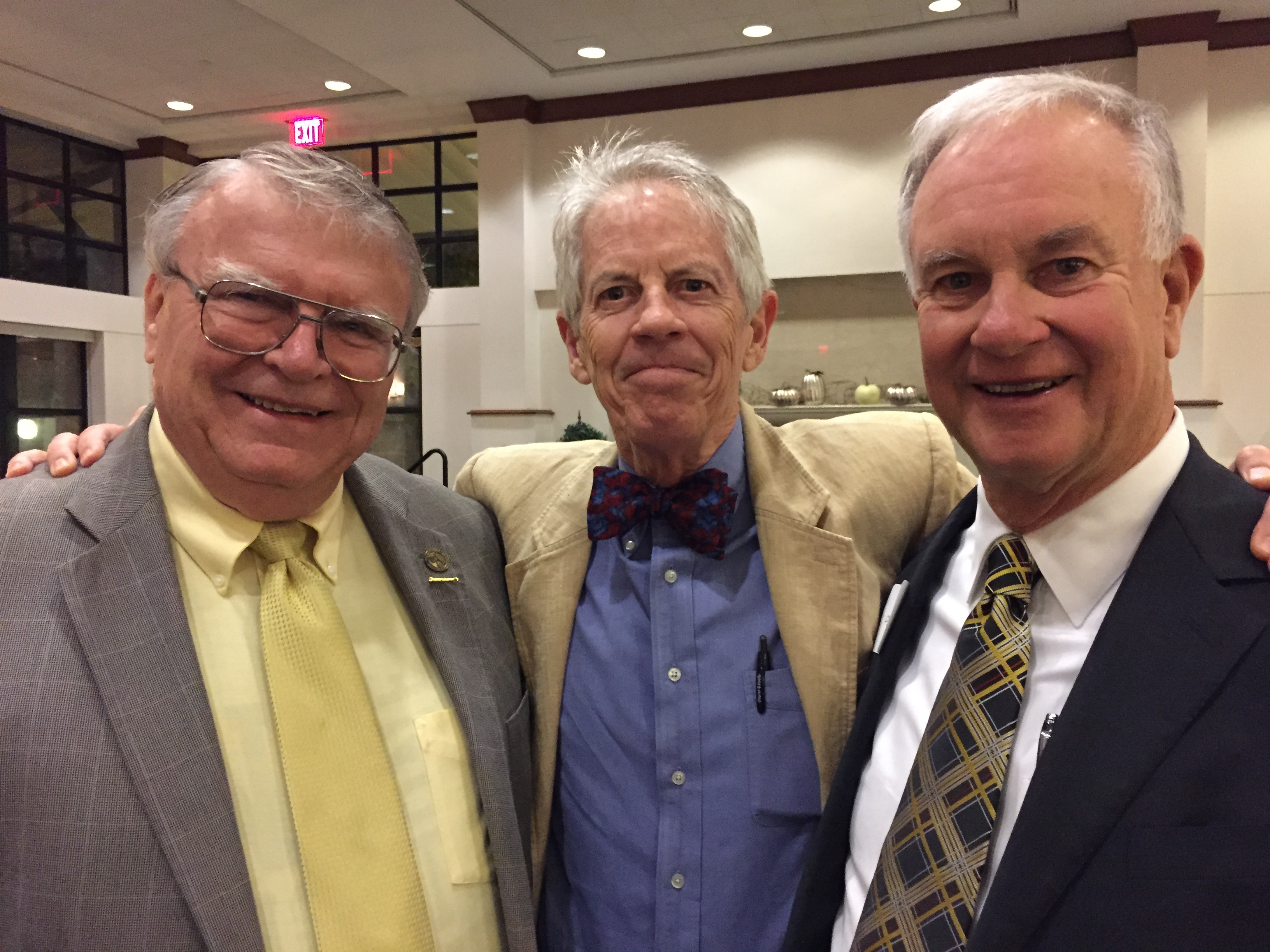 Bob Priddy is the best journalist I ever met and one of the best people I've known. He was the guest of honor last night at an event in Columbia, MO. Bob is retiring in a month or so, after 40 years as the news director of The Missourinet.
The event was cooked up Senator Claire McCaskill and Clyde Lear, the guy that started the company Bob worked for and it was, as they say, a special night. There was a great tribute video that I hope makes it to YouTube so I can share it here.
I started working with Bob and Clyde in 1984 and was very proud to do so, as you can see from this photo. I had just come from a small town radio station and getting to work with Bob Priddy at "the network" was my idea of making it.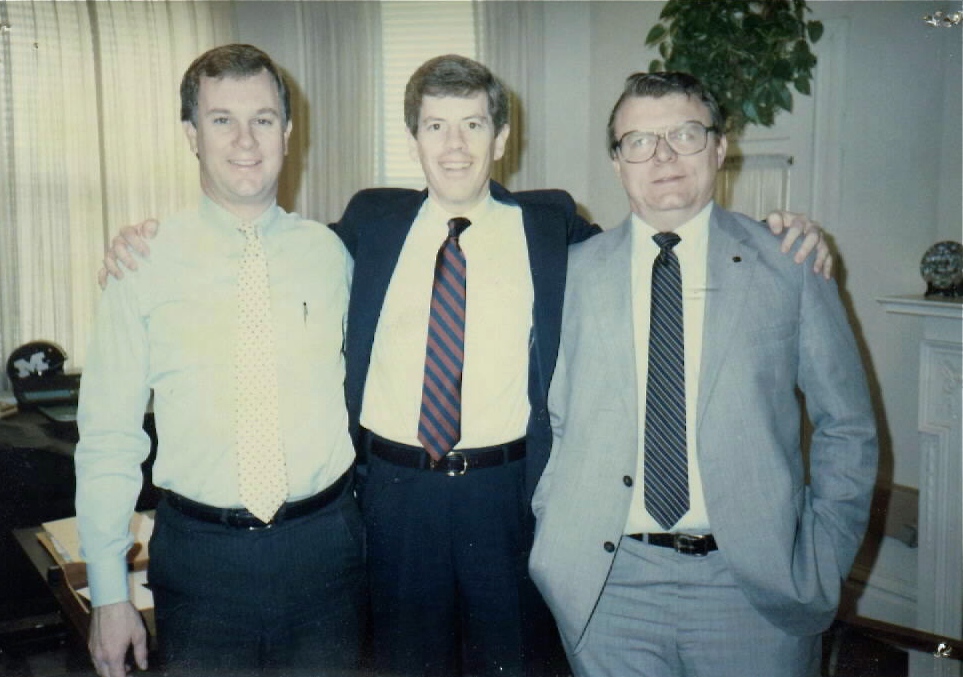 I (sort of) tried to recreate that photo last night but in the excitement of the evening, I got the order wrong. No matter. Still proud to call these two men my friends.