The first mission of the 2014 Soldier of Fortune Tour took us to sunny Arizona. It was 32 degrees and snowing when I left St. Louis… 90 when we landed in Phoenix where I rented a car and headed for Tucson to meet John Walkenbach (known to one and all as J-Walk).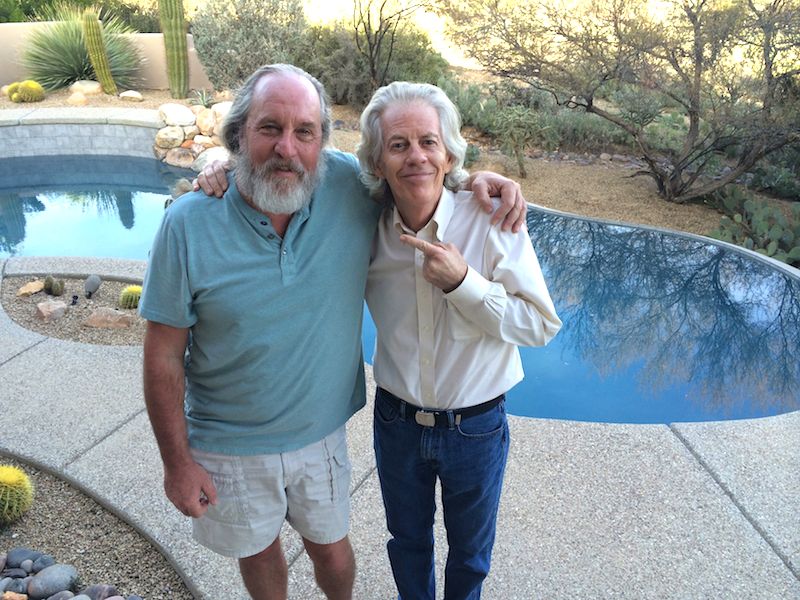 I first heard of John Walkenbach some years ago when I clicked a link somewhere and found myself on the J-Walk Blog. I was immediately hooked. John was a prolific blogger with a taste for the bizarre. And always funny. And he had a huge following.
I didn't know much about John until I spotted him on Google+ shortly after that service launched. There, too, he posted frequently and got lots of comments. Apparently many of the readers of his blog had followed him to Google+ and I found myself adding people from his circles to mine.
After I retired (12/31/12) and started talking about taking some trips, John invited me to visit him. Last Friday I hopped on a plane and flew to Phoenix, rented a car, and headed for Tucson. (It was 30 degrees and snowing when I left St. Louis and 90 when I got to Arizona) The scenery on the drive to John's home was pretty exotic for a boy from the midwest.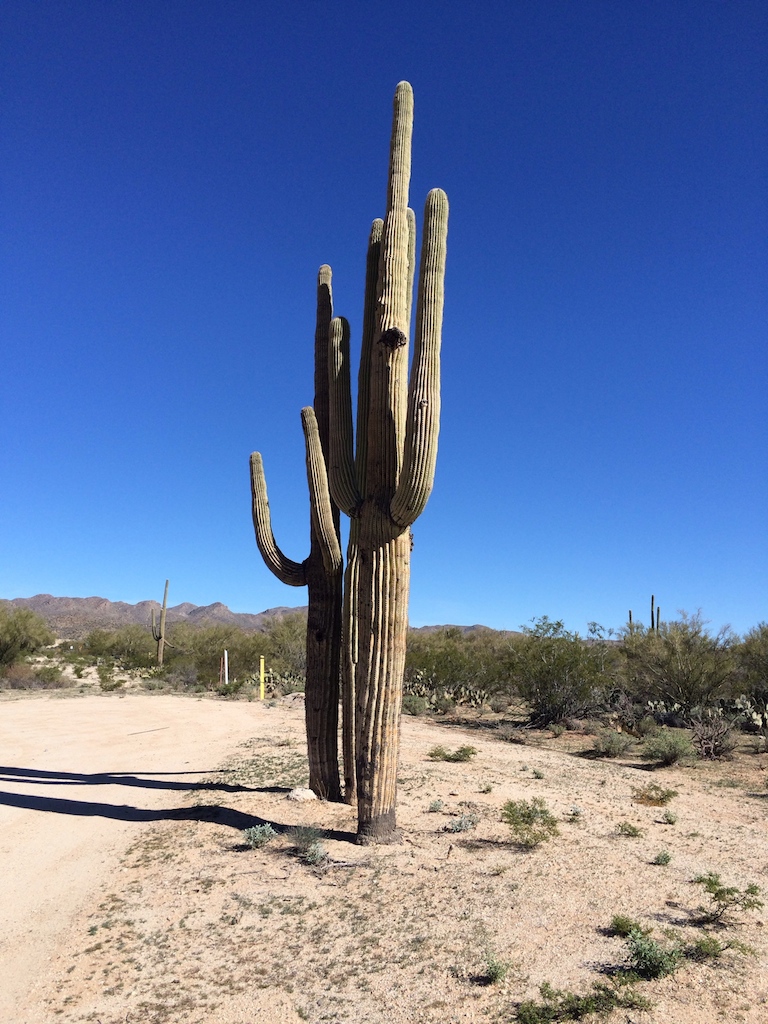 I knew he and his partner Pamn had nice digs from photos John had shared but I fear I went a little Gomer Pyle as they showed me around. I leave it to John to share more, except to say there were guitars and banjos everywhere you looked. Gonna be a hell of a yard sale when John goes to that big hoedown in the sky. The view from their patio (?) was… well, it was a goddamn vista is what it was.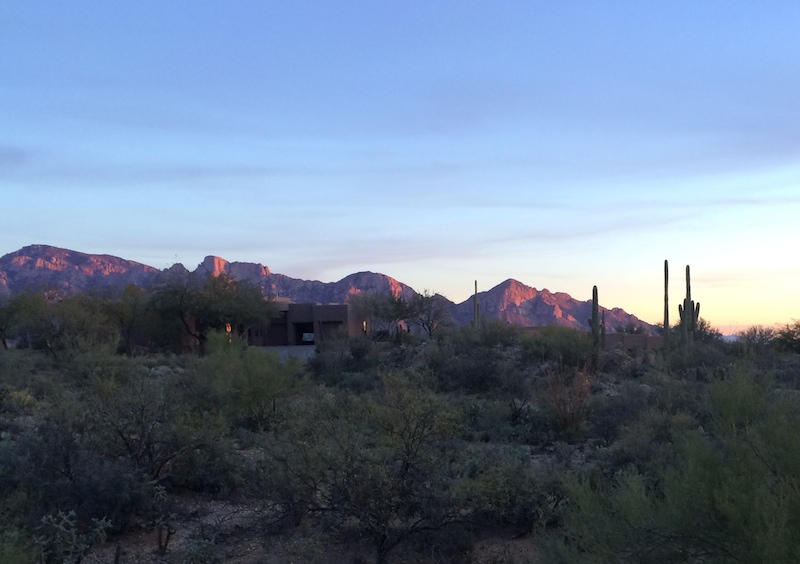 John took me to a great vegetarian restaurant for lunch, followed by a jam session with some of his old time music pals.
Back at Rancho Walkenbach, Pamn had prepared the best vegetarian meal I have ever eaten.
John let me ask endless questions about his past; how he started writing books; his music… I think he has a PhD in Experimental Psychology! That can't be right.
It was a great day spent with two interesting people who get a gold star for hospitality.