The new service puts Google in competition with Skype (and all the other telcom providers). Gmail has offered voice and video chat for two years, but both parties must be at their computers.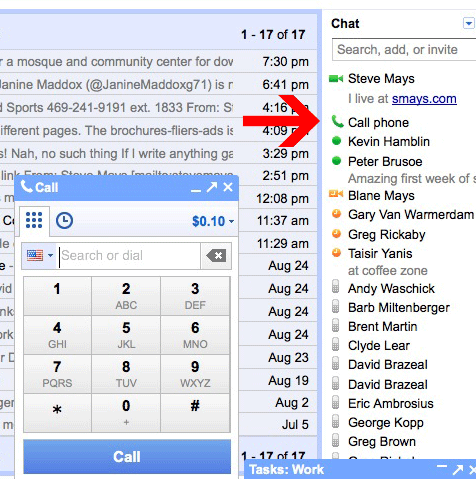 I made a couple of calls tonight and the quality was pretty damned good. Will I call someone from my laptop instead of just picking up the mobile? Probably not when away from my desk, but I can imagine using my MacBook as a speed-dialing speaker phone. And my brother and I have been calling (laptop-to-laptop) back and forth from Indonesia for a couple of years. Sounds like he's in the next room.
Calls to numbers in the United States and Canada will be free at least through the end of the year. International calls range from 2 cents a minute to many countries.
And if you need to reach me, my Google phone number is 573.200.6776