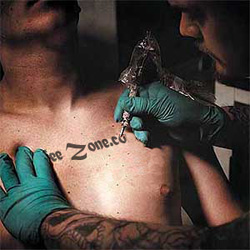 I've been helping my friend Taisir feed and care for a blog for his coffee shop. It's a labor of love and I'm there every morning anyway. With help from Phil we got his domain in place.
In time, we hope to build an online community to compliment the one he has built with his customers.
It was in this spirit that I stopped by Our Ink Don't Stink and got my first body art.