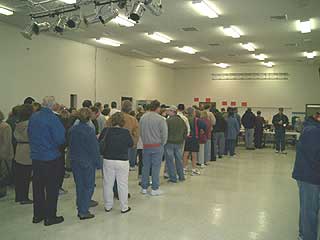 Our polls don't open until 6:00 a.m. but I was there at 5:00 a.m. No other voters. No poll workers. Just me. By the time they opened the door to let us in, there was probably 150 people lined up.
By the time I cast my ballot at 6:02 a.m., there were easily 200 people in line (photo above).
Never again will I say it doesn't matter who wins.