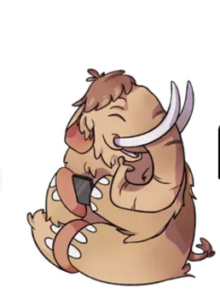 I've been hanging out in a new social media neighborhood for the last week or so. It's called Mastodon and it's sort of like Twitter that you made in your garage with a glue gun and some Gorilla tape. This article will explain it better than I can. Or this one.
I created my Twitter account on February 21, 2007 (account #786,471). When I stopped using Twitter last November I was following 176 people and 118 were following me (but I never saw any evidence of that). In those ten years I tweeted 11,565 times. Twitter was where I got most of my news.
But in 2016, nearly every single tweet, from every single user I followed, was politics. A solid fucking year of politics. And while I haven't been back to my account, I assume that has not changed and will not for the foreseeable future. So I moved on. No idea if I'll ever go back.
This Mastodon thing is fun and interesting but I'm not sure I can explain why. Where there's one Twitter, owned and operated by a big corporation… there a thousand (?) Mastodon 'instances.' Maybe like 1,000 Twitters that can talk to each other?
I liked Twitter's 140 character limit but Mastodon's 500 character posts are growing on me. I've always leaned more toward writing something than throwing up one of the annoying goddamned animated GIFs (you an do that on Mastodon, too). There's a bit of a Wild West feel for now but I suppose that will change.
I'm meeting new people and that's a breath of fresh air. I'm reading the businesses don't like it and that is a BIG plus for me. I do not like being "monetized."
Mastodon is just confusing enough to keep your grandmother from showing up, another plus.