A couple of weeks back I posted about an old Land Rover (spotted by one of my coffee shop buds) wasting away in Eldon, MO, a small town about 30 miles southwest of Jefferson City. Since then another coffee shop pal purchased the the truck and it's now sitting in the garage of another coffee shop friend who has the task of bringing the truck back to life.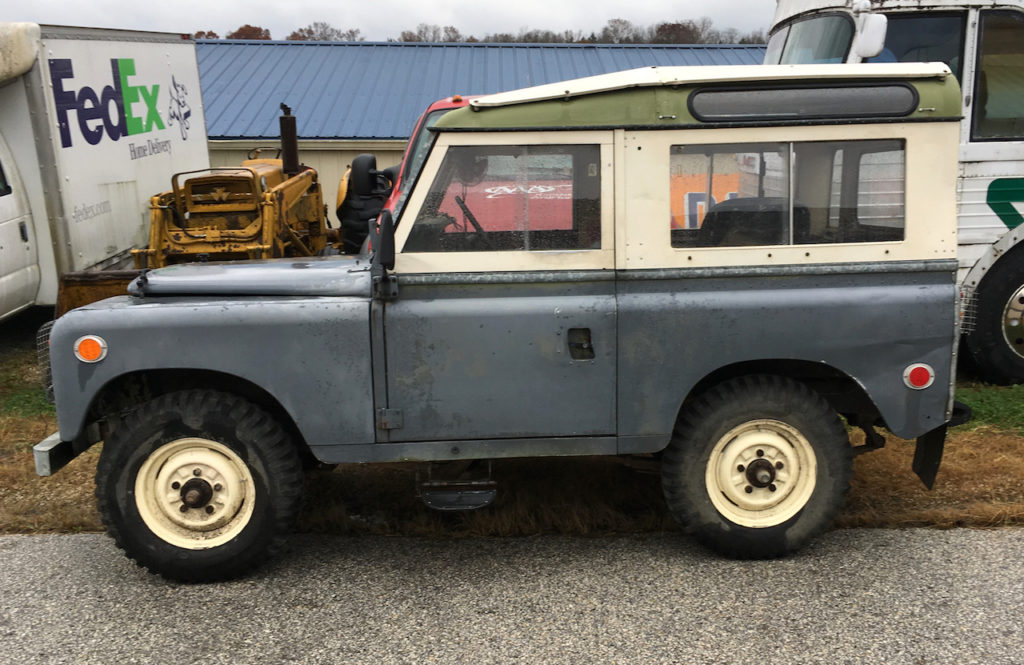 She needs some work but that's a good thing. This is the exact year and model as my truck, right down to the 2.25 litre diesel engine. As pal #3 (a talented mechanic) works his magic, I'm hoping to watch (quietly) from a corner of the garage. (I assume I'll have to pay for the privilege)
There has also been some question as to whether my truck would fit through my garage door. I kept hearing different measurements from the guys in San Diego. This is important because we don't want a diesel engine sitting outside during mid-Missouri winters. I now know it will pass easily into my garage (84 in clearance).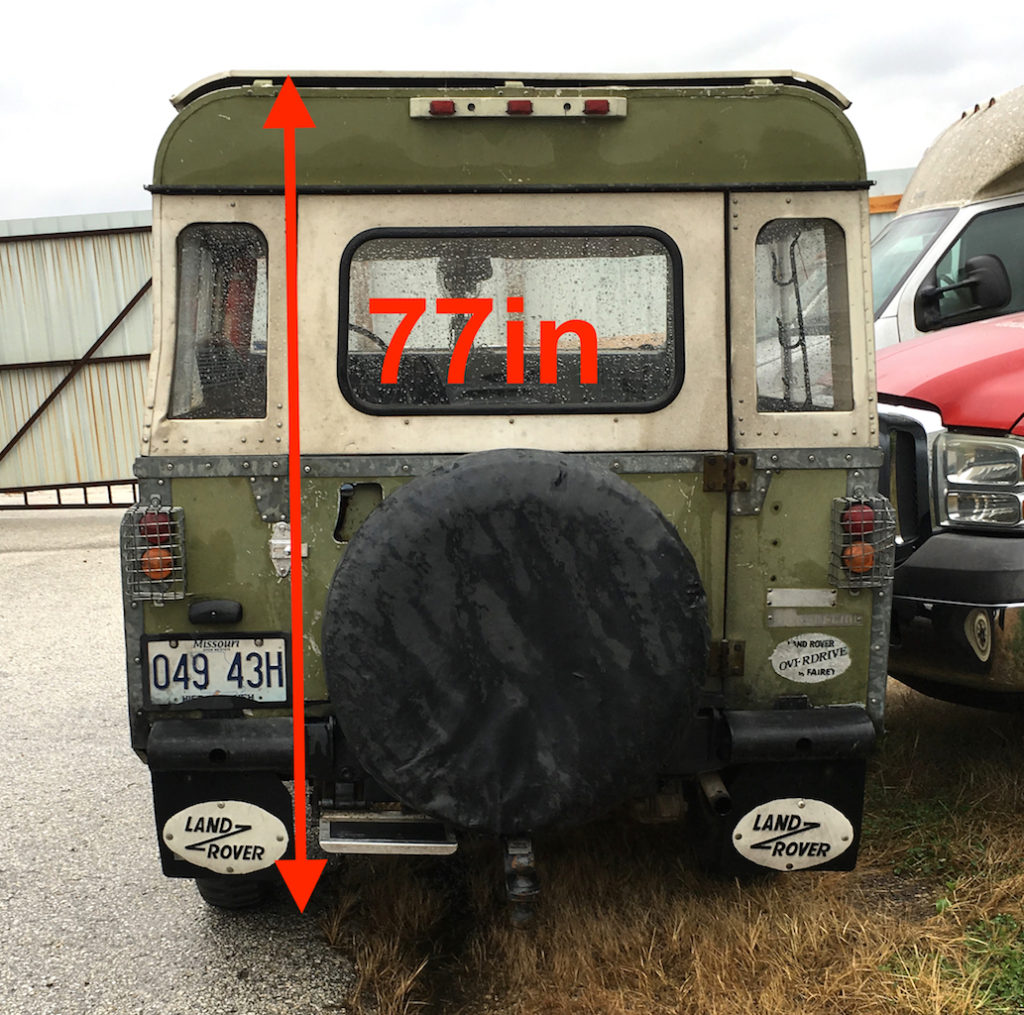 My truck scheduled to be transported from SoCal to NoCal this week.