"The Radio Television Digital News Association and Foundation (RTDNA/F) today announced that longtime Association member, former Chairman of the Board and current Foundation Secretary/Treasurer Dan Shelley has been named Incoming Executive Director of the two organizations. Shelley begins work immediately and will assume the role of Executive Director in September."
I met Dan in 1984 when he was news director at KTTS in Springfield, Missouri, and I was doing affiliate relations for The Missourinet (Dan's the guy in the red tie). From Springfield Dan moved up to Milwaukee where he was news director of WTMJ for a few years before moving to New York to take over digital media for WCBS-TV. Then on to Radio One and, in 2015, iHeartMedia.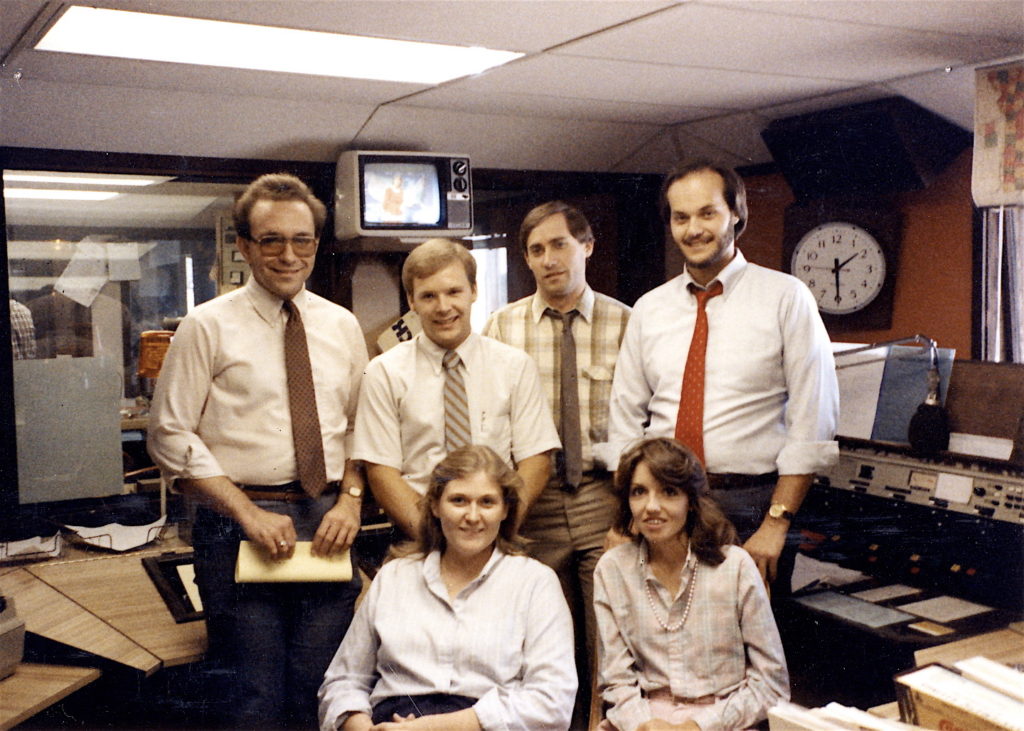 I interviewed Dan in 2005 when he was elected chairman of what was then RTNDA (Radio Television News Directors Association). They changed the name in 2009 because this digital thing just wasn't going away. During that interview we talked about blogging, podcasting, satellite radio. For a little context, XM (satellite) Radio did it's first broadcast in 2001; Facebook launched in 2004; podcasting became a thing that same year; YouTube started 2005; Twitter in 2006; and in January of 2007, Steve Jobs introduced the iPhone. Whew.
Media, journalism and Life As We Know It has undergone some big changes in the last dozen years. According to a 2016 Gallup Poll, "Americans' trust and confidence in the mass media 'to report the news fully, accurately and fairly' has dropped to its lowest level in Gallup polling history, with 32% saying they have a great deal or fair amount of trust in the media. This is down eight percentage points from last year." 
I don't see how he can possibly find the time but Dan says we'll talk again. Boy, am I looking forward to that.
This post was updated on April 6, 2017 at 6:50 p.m.