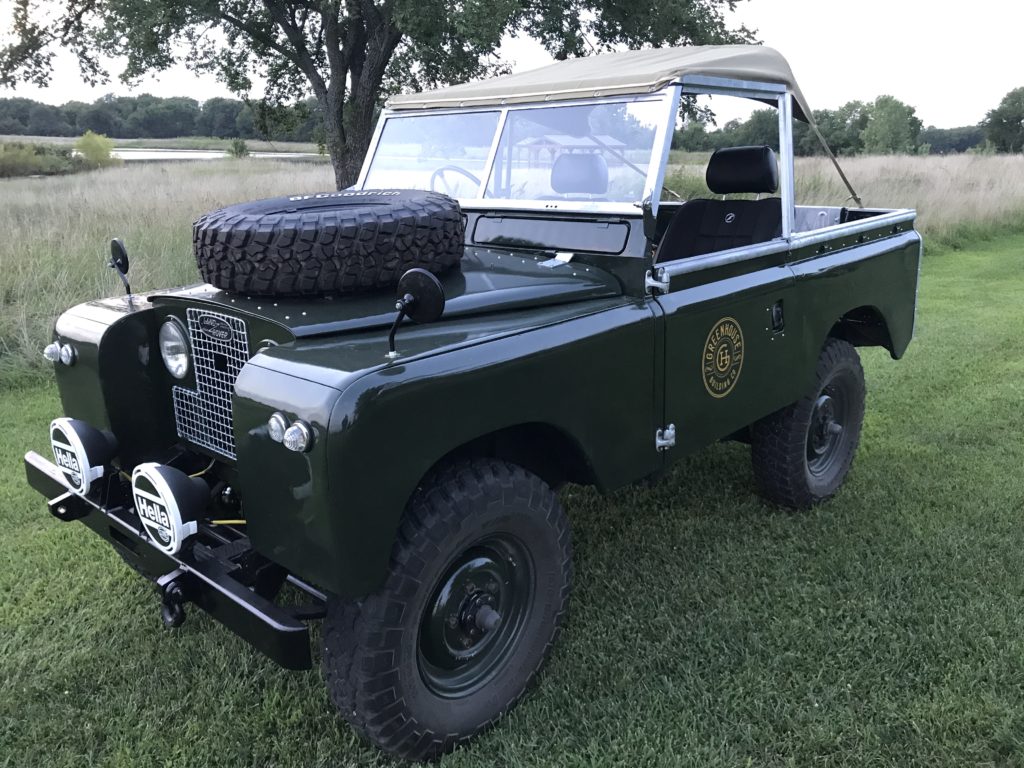 Apparently it is not uncommon to name one's old Land Rover. This is Fergus and he (it?) belongs to a new acquaintance in the Kansas City area.
You can't look too close- it needs a frame, and isn't restored but is set up to take it into the forest for firewood. We left the dents in the body, rough cut the rear bulkhead out for more legroom, added comfortable suspension seats, and lifted it a bit with parabolics and OME sport shocks. One day I will take it apart again for a frame swap and better engine. The 2.25 gas just doesn't have enough power to be safe on the highway. I lose 10 mph just going up hills!
I believe this is a Series IIa and I think it's beautiful. I'm fond of the bikini top and will probably go that route next next spring. Here's another angle on Fergus.