When the topic of Series Land Rovers comes up (almost never) someone is sure to point out the trucks are a little hard to drive, they're noisy, and they're slow. Top speed around 55 mph.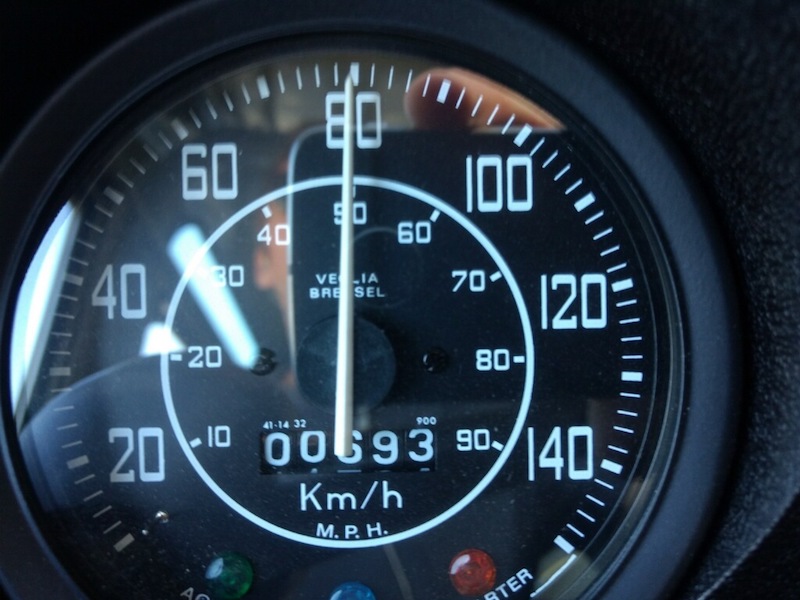 Last night Mr. Wolf shared this photo of my truck's speedometer cruising nicely at 50 mph. I'm hoping to hear more about how the car handled on the highway and I'll update this post. One more thing almost everyone says about Series Land Rovers: They are fun to drive. Again, Mr. Wolf:
On two separate occasions someone slowed from 80 mph, moved all the way over from the fast lane to pull up next to me and give a very emphatic thumbs up. First one was a Porsche Cayenne Turbo, second one was a Tesla Model S P90D
This sounds like he was on the freeway — something I won't be doing — but nice to know the truck can cruise at a decent speed.