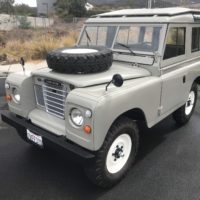 Nothing says "Land Rover" like the spare tire mounted on the bonnet. It's iconic. And I was fine with keeping mine there until I discovered how difficult it was to open up the engine compartment. Something I plan to do almost daily. It was damned heavy. I did it but will I be able to in five years? Or ten?
The truck is back in San Diego where the guys at Lucra Cars are taking care of a few things they missed during the restoration, so I'm having them move the spare to a swing-out arm on the rear of the truck.
Removing the mounting bracket from the bonnet (what we call the hood) left about 20 holes. A small patch would look like a, well, a patch. So they're fabricating a piece of aluminum that will cover most of the bonnet. (the green tape)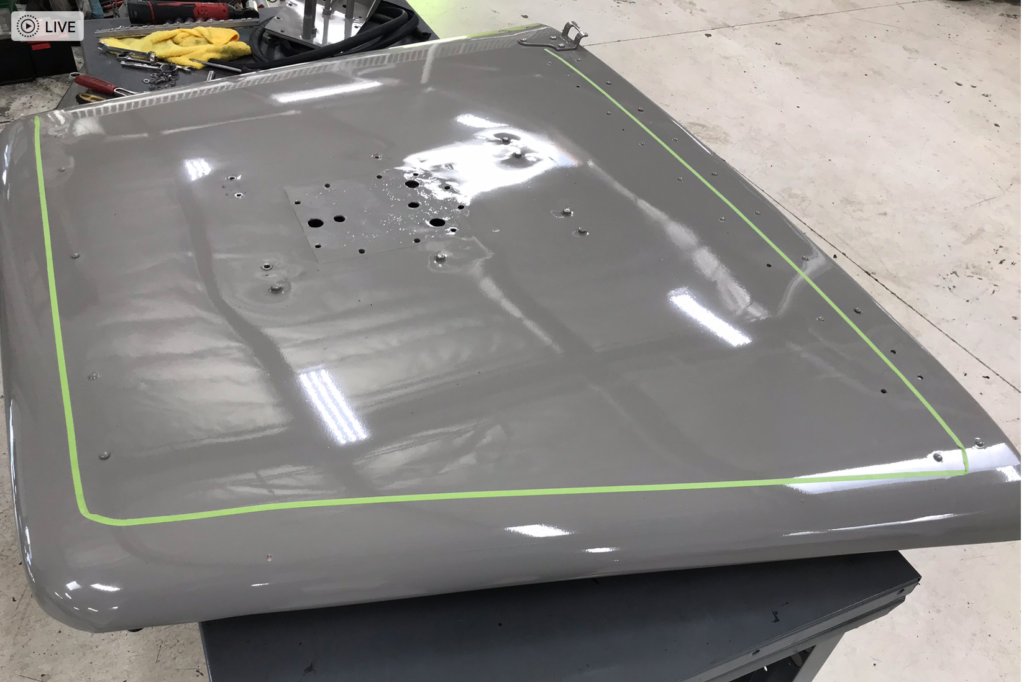 This will horrify Land Rover purists (sometimes known as "rivet counters") but I'm going to be happier with the spare on the rear of the truck.