While in San Diego this week I went up the road to San Marcos to visit Lucra Cars and see my 1979 Series III Land Rover truck and meet Luke Richards.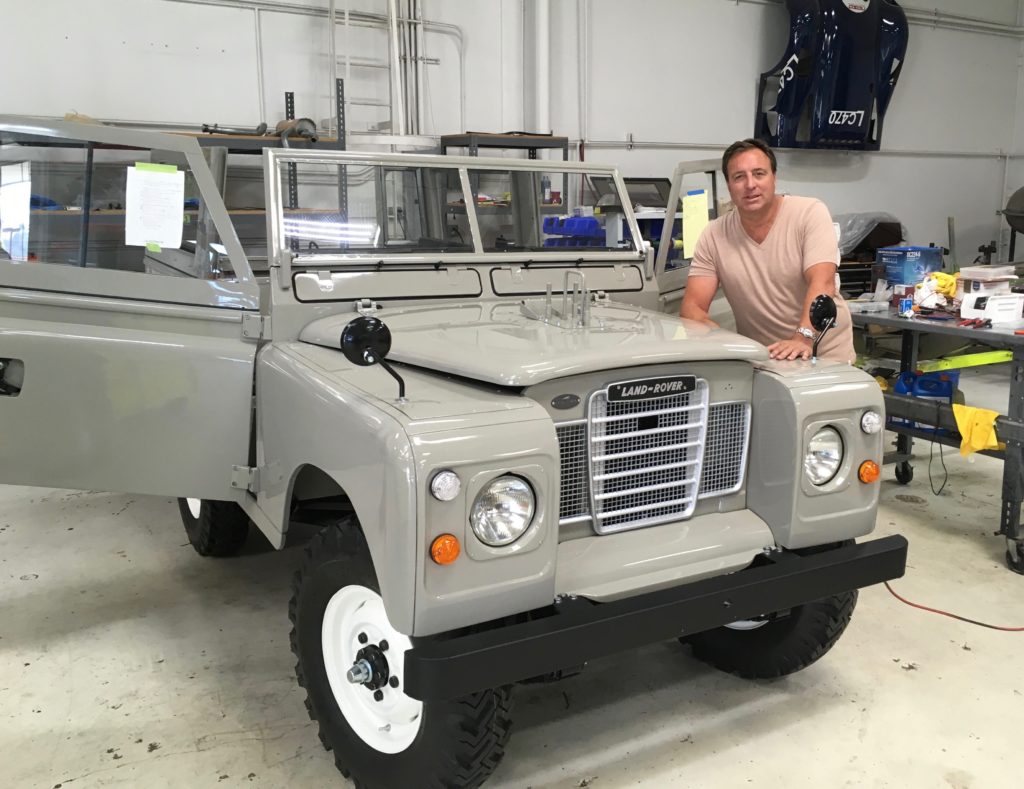 I had never met Luke or even spoken to him on the phone. All of my contact has been through Grayson Wolf, the "concierge buyer" who found the truck at Lucra Cars. Luke welcomed me warmly and gave me a tour of his operation and a close-up look at my truck which is nearing completion.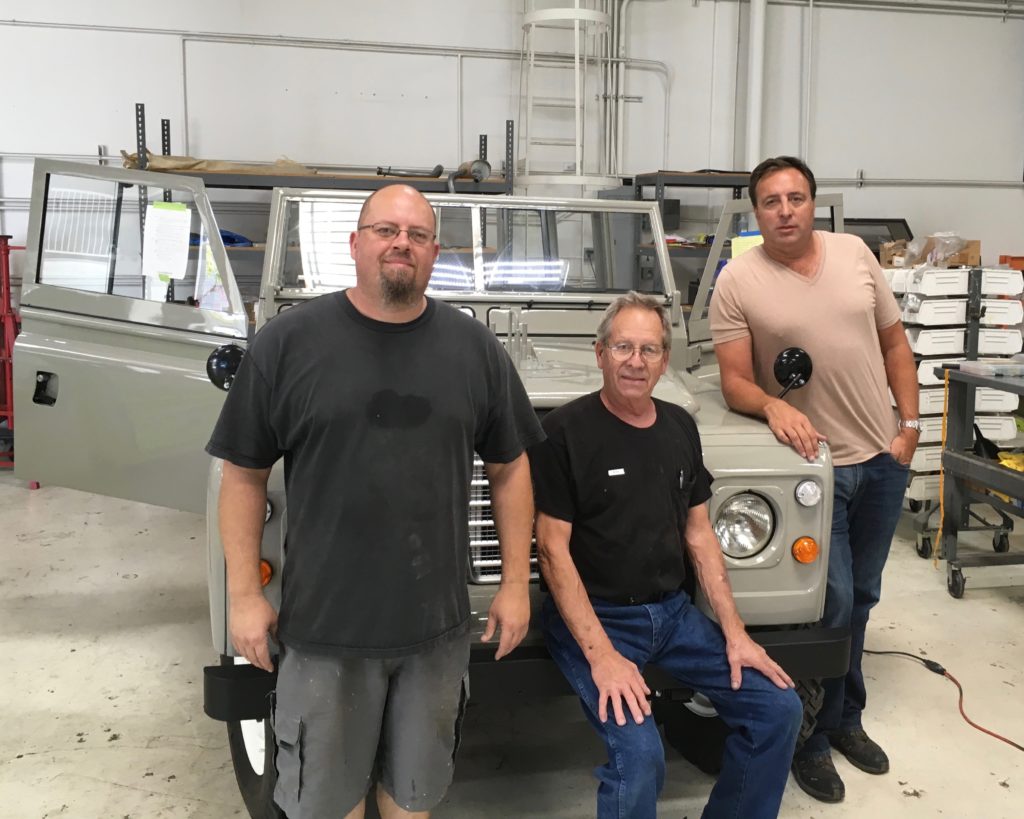 When I arrived Eric and Ron (above) were working on my truck. Luke explained that he had been restoring the truck for his own use when Mr. Wolf contacted him and persuaded him to sell it.
For the next 45 minutes Luke showed me all of the tiny improvements that make this restored Land Rover better than it was when it rolled off the line in Santana, Spain. Luke prefers to restore Land Rovers from the Santana plant because they're always in better shape than the ones he gets from the UK (which are "usually shit").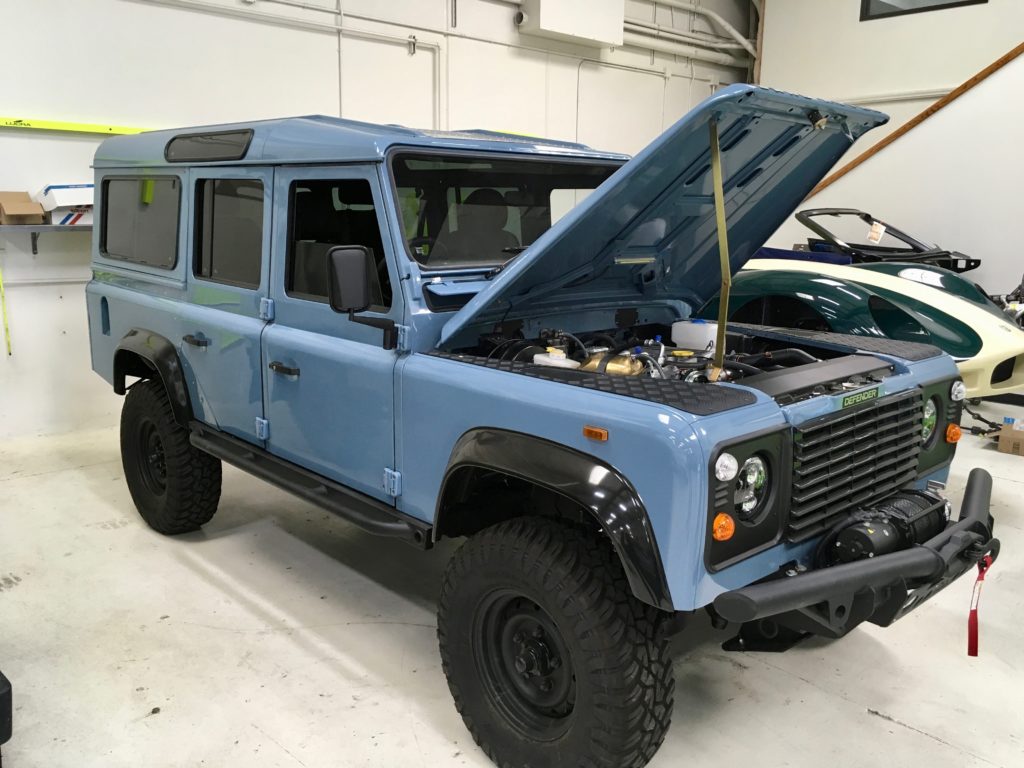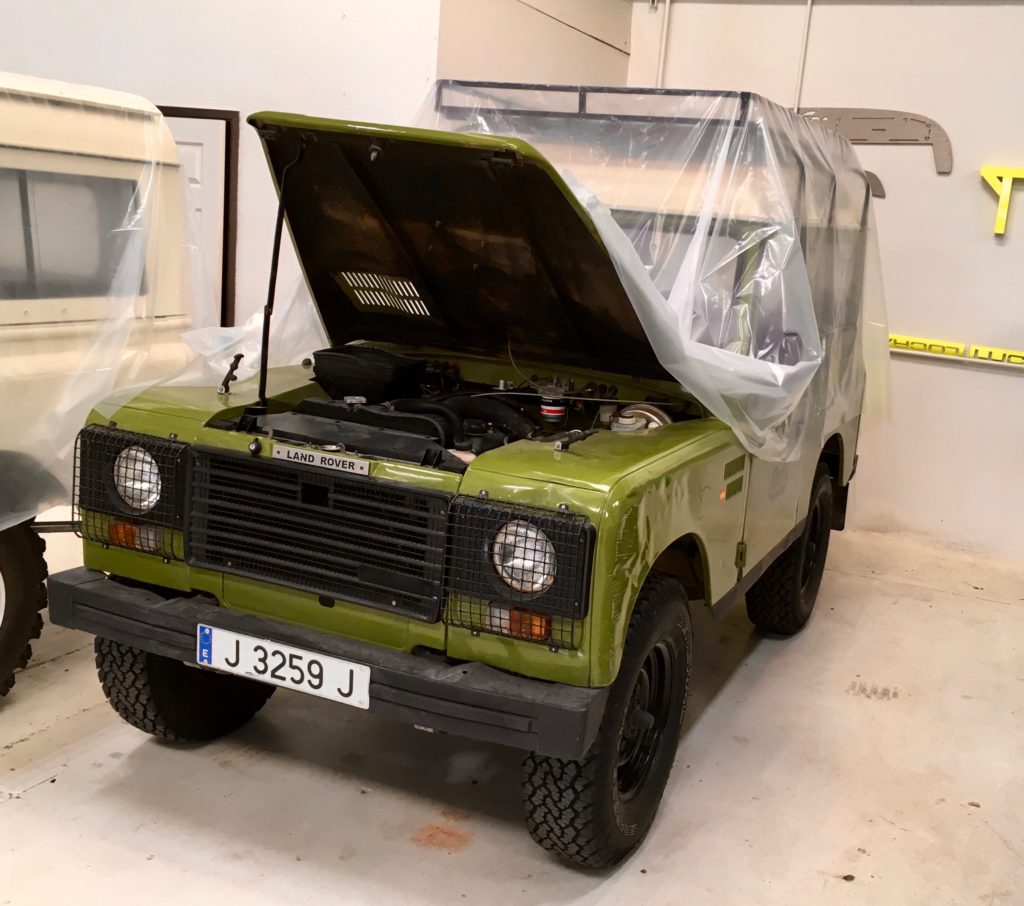 There were a couple of other Land Rovers in some stage of restoration but I think they were all Defenders. Mine was the only Series I saw. He had some more outside that were too far gone for restoration and — I assume — were salvaged for parts.
Luke finished up the tour with a visit to a nearby shop that (I think) did custom design and fabrication of aluminum body parts. The hardtop on my truck had some bad spots and this was where they repaired and replaced those.
I noticed some movie posters on the walls and asked about them. Turns out Luke and this shop have done some custom vehicles you heave — and will — see in the movies. (They told me but I can't tell you). Photo below is Luke and Curt, owner of CRB Aluminum Fabrication Services.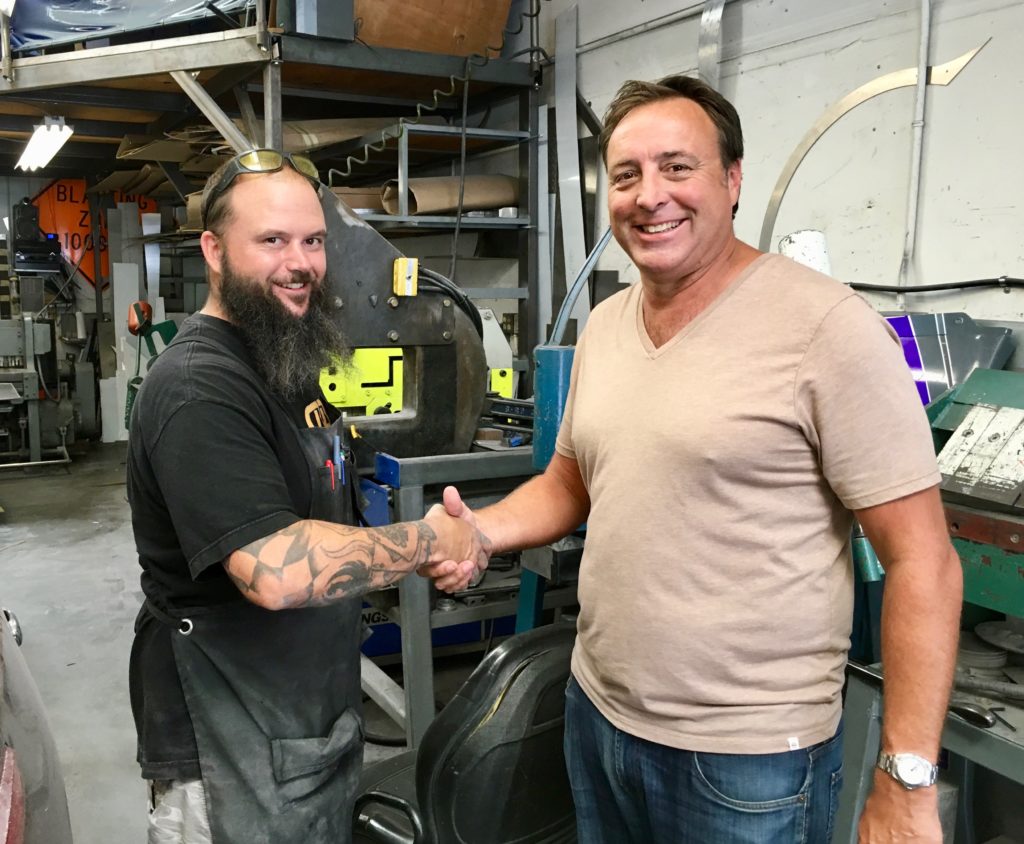 When Luke and Company finish the restoration it goes to Mr. Wolfe (in the Bay Area) where he'll drive it to break in the rebuilt diesel engine properly and find/fix anything that might have been missed during the restoration. During this period I'll go out to meet Mr. Wolf and get a crash course on old Series trucks. When it's as good as he can make it, Mr. Wolf will load my new toy on a truck and ship it to me. I'm hoping by October 1. [Restoration photo gallery]