I'm still thinking about photos. Specifically, the story behind photos. The ease of taking, sharing and storing photos has created a tsunami of digital photos. The moment (and the photo that captures it) passes through our hands so quickly, there's no time to consider the story behind the photo (if there is one). Besides, I know who's in the photo and where it was taken and I'll be around forever so why bother with descriptions and such. And there's something to that. I have dozens of photos of the beach near our place in Destin, FL. There might be a story but there might not. Sometimes the photo IS the story.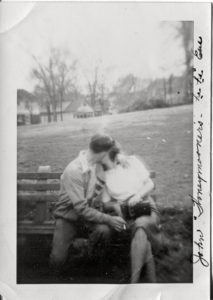 Our relationship with photos was very different when cameras used film. Days (weeks?) might pass between the time you took the photo and and when you held the print in your hands. It took some commitment to sit down with a stack of photos and make notes on the back about the people, the place, the event. Perhaps it comes down to who the photo is for. If it's just for me, well, I know all that and when I'm gone, who cares. If you think of the photo as having a life longer than yours, the back story is priceless.
The photo of my mother and father kissing on a park bench (on their honeymoon) is a good example. What if my mom had written a few lines (on the back) describing where they were and what they had been doing?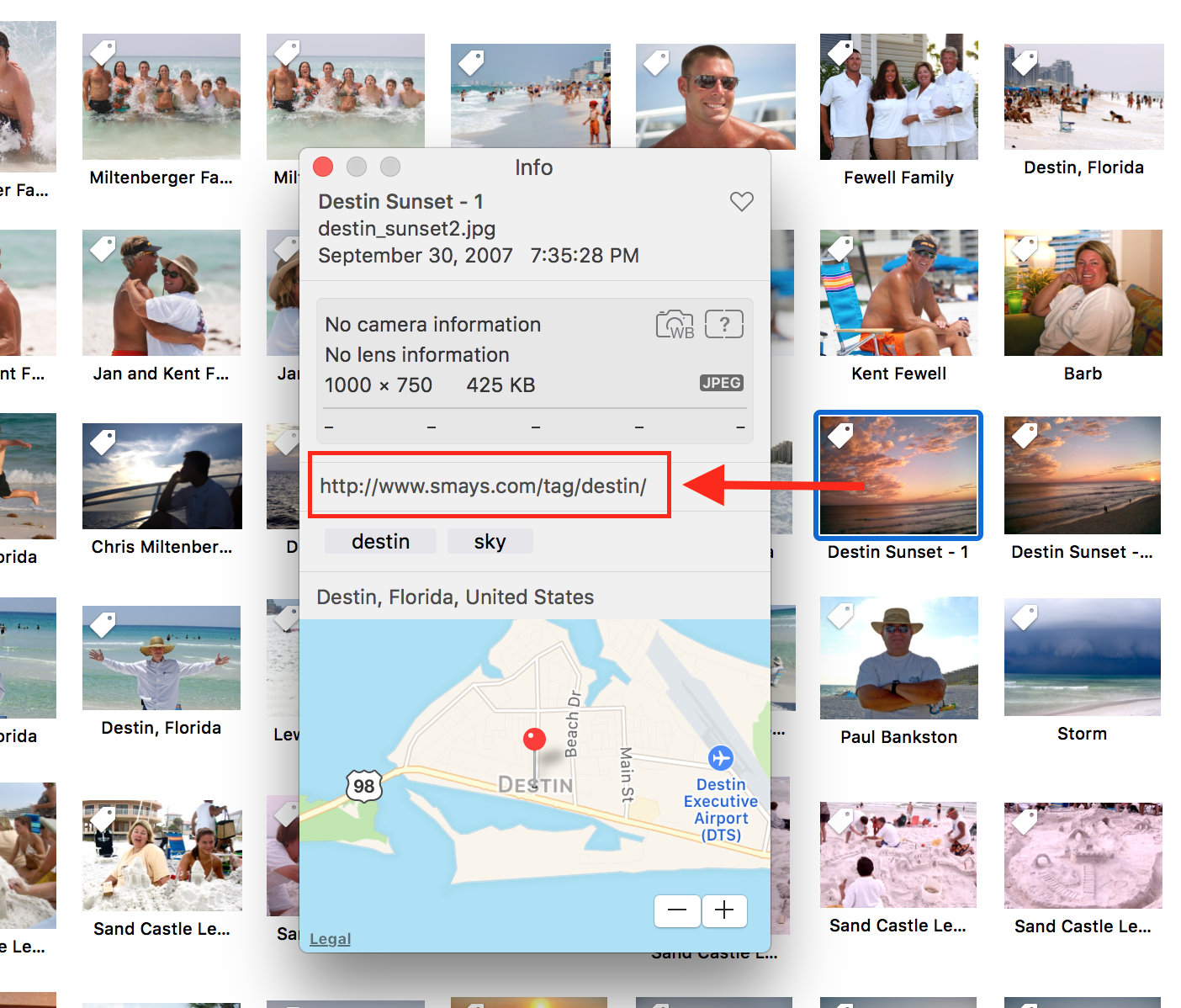 I'm not going to write descriptions for the 1,900 photos in my collection. At least not all of them. But I have hit on a way to connect to the story behind the photos. My blog. I've been blogging for fifteen years and and have written (and tagged) 30 posts about Destin. I've added a link to those posts to the descriptions of the photos in my collection. I have a couple of hundred photos of KBOA and I'll add http://www.kboa830.com to the description field of those photos. And so on. (If you're a half-empty type, you're thinking, "Yeah, but your blog will be gone when you die." I'm working on that.)
This is all well and good if you're retired with lots of time to manage your photos. True. But I think the case can be made that a photo that's not worthy of a brief description might not be worth keeping. And a lot of them aren't, in my opinion. Folks are fire-hosing photos to the cloud with little or no thought. Google Photos is an attempt to address this.