UPDATE: (May 17, 2017) After two weeks of struggling to get email and phone calls returned, I've decided to look elsewhere for my Land Rover D90. The folks at Cool & Vintage are talented marketers and they're probably pretty good at restoring Land Rovers, but I found their communication skills wanting.
---
Regardless of how it ends, I'll probably mark today as the beginning of my Land Rover D90 adventure. It really started last week when spotted a nifty looking vehicle on one of the websites I frequent. They had linked to www.CoolVintage.com's photo spread of a restored vintage Land Rover (D90). I've always liked the looks of these but never gave a thought to owning one but that day I filled out the webform ("Will I have to rob a liquor store to purchase one of these?")I promptly received an email from Francisca, the Product Manager at Cool Vintage.com.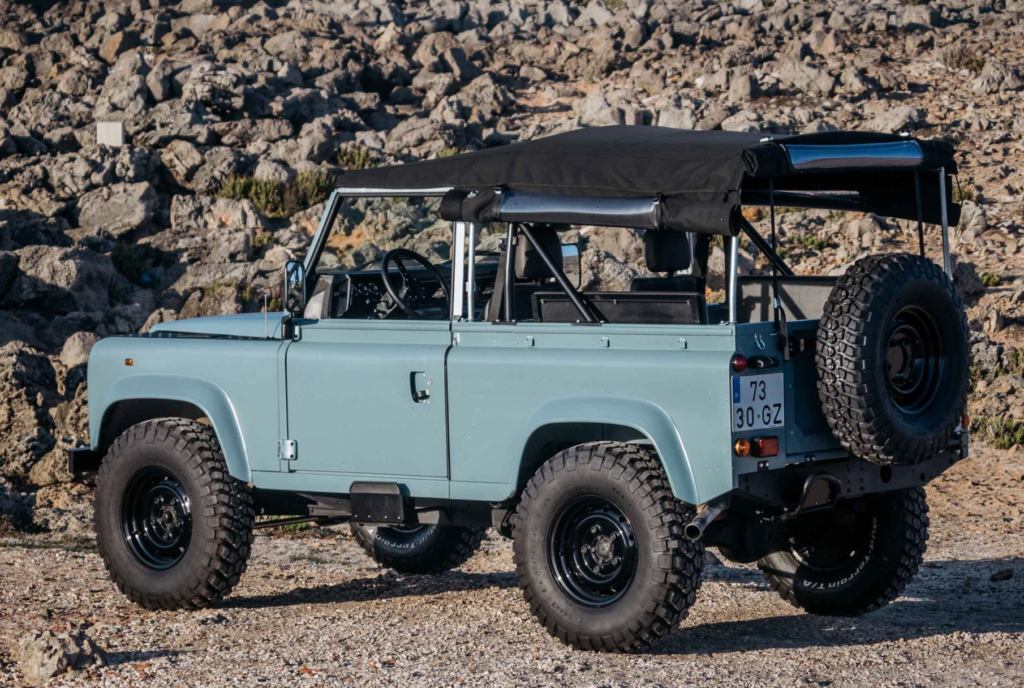 Turns out the Land Rover with the hot model is not available for export to US but they were restoring a few D90's that would be ready in September. I fell in love with the 1993 D90 in Nardo Grey with Rugged Interior Trim. I finally got the company founder, Ricardo, on the phone today and while "my" car is still being restored, he promised to send me some photos next week. (This is where you take a few minutes to limber up your eyeballs because you're gonna want to roll 'em in a few seconds.)
According to Francisca, I send them 60% of the money up front and the remainder when the car arrives. If this goes down it will probably be my largest online purchase for a while. I've already answered a few questions from friends: Can't you get one of these in the US? Can't you get one cheaper? Are you out of your fucking mind? Have you thought this through?
No to that last question. Total impulse buy. I fell in love with the look of this car and the idea of some some guys/girls in a garage in Lisbon, Portugal, restoring a vintage Land Rover from the ground up. ("Everything either restored or new down to the last bolt. Probably better than new." Says Francisca.)
I'll chronicle this adventure here if you want to following along. Photos next week. And I'll try to find out a bit more about Francisca and Ricard and CoolVintage.com
UPDATE: I've never tried so hard to send a bunch of money to strangers in a foreign country. It is not certain I will be able to purchase one of these. A very "tough ticket."