I'm in the middle of another Small Histories" project. "Learfield and the Internet" is the working title. I'll share it here when it's as done as I can do it. But here's a sample of the kinds of stuff we slung against the wall. ObitsOnline.
I knew from my small market radio days that people loved obituaries. Every morning the local funeral homes would call in details of funerals and visitations and we'd read them on the air. We tried to kill the feature once but people went ape shit.
The great thing about the early days of the Internet was nobody knew what might work so you could try anything. Why not let funeral homes throughout the state (Missouri) log in to an online database and post funeral announcements. The public could search by name, date, city, etc etc. We pitched the funeral home associations in Missouri and Iowa (maybe some other states, I don't recall). Here are some screenshots: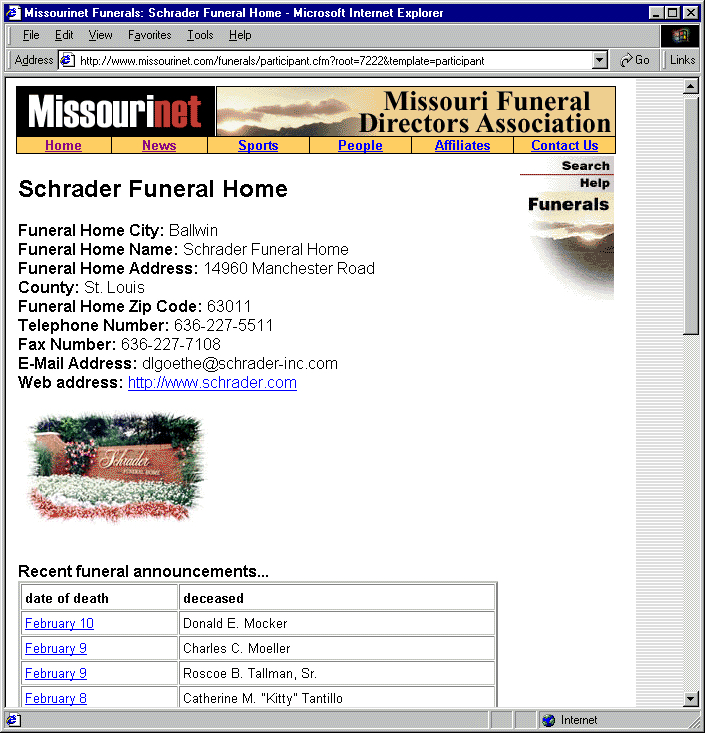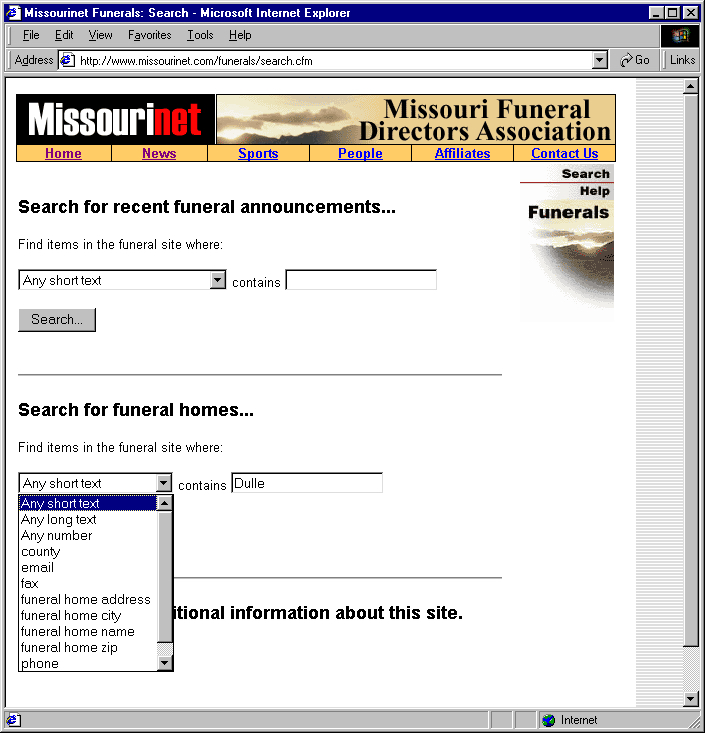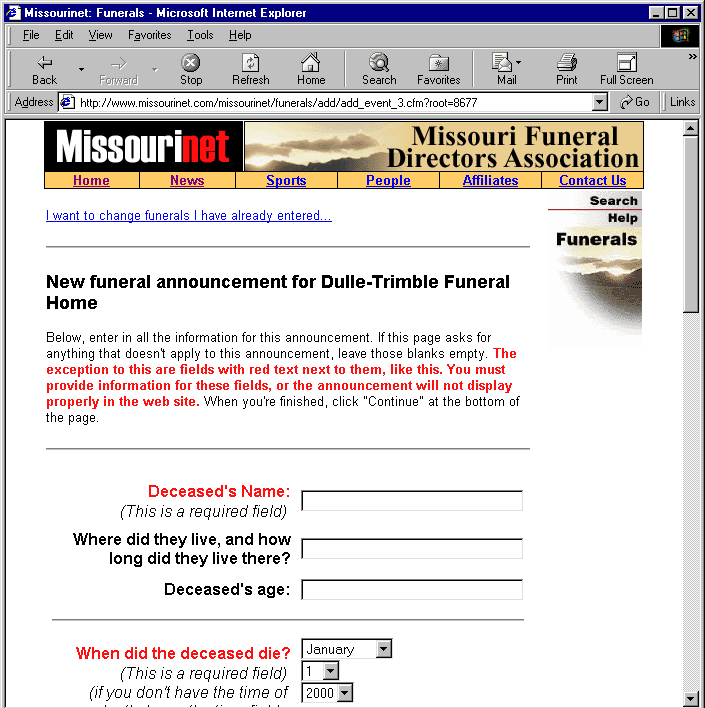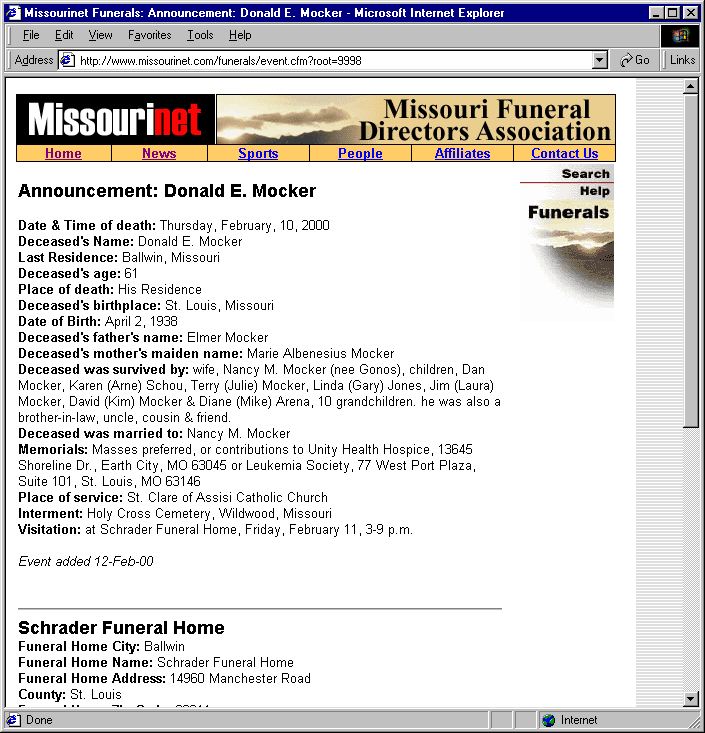 The idea never got off the ground because in 2000 most funeral homes were still trying to figure out their fax machines and were convinced the people in their communities were not using computers and were unlikely to do so any time soon. I have no idea what the business model for this might have been. In those days we were thinking more about what would be cool or interesting.