I have a fondness for old photos. Especially photos from the early days of radio. My friend Charles Isbell sent me some good ones this week. They were found in an old house being torn down in Caruth, Missouri. They feature Jimmy Haggett, a musician and DJ who worked northeast Arkansas and southeast Missouri in the 50s. He and my father worked at KBOA at one point. You can find a bio at the link above.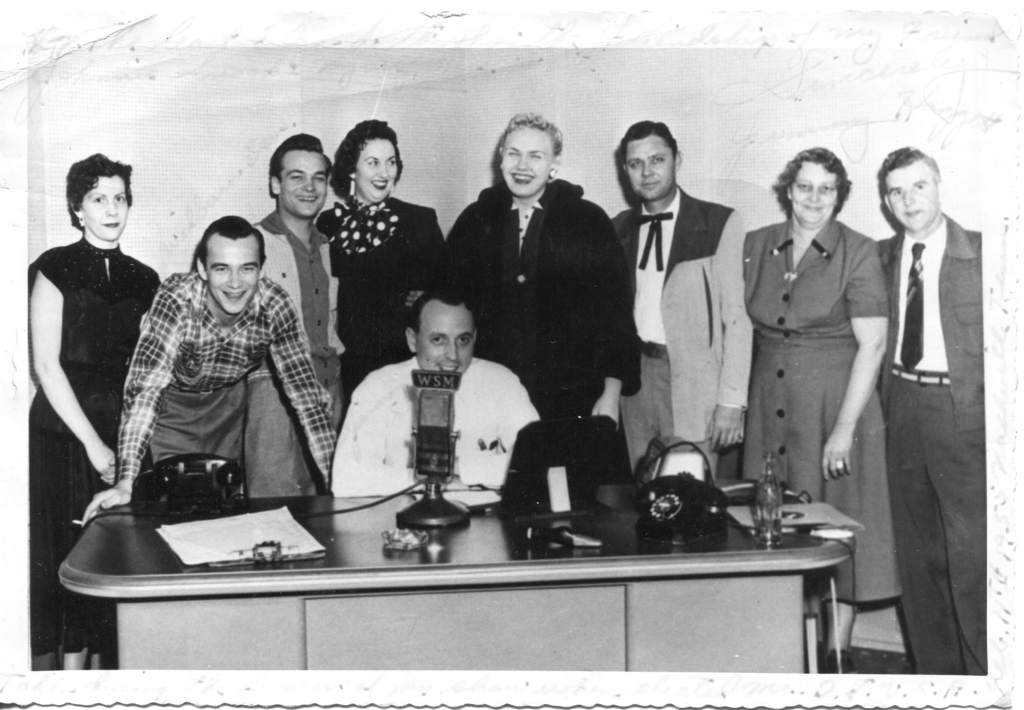 As for the other people in the photos, two of the young men are The Wilburn Brothers (Teddy and Doyle). Looks like the photos were taken at WSM in Nashville, so perhaps some of the others are performers. If you recognize anybody, please leave a comment.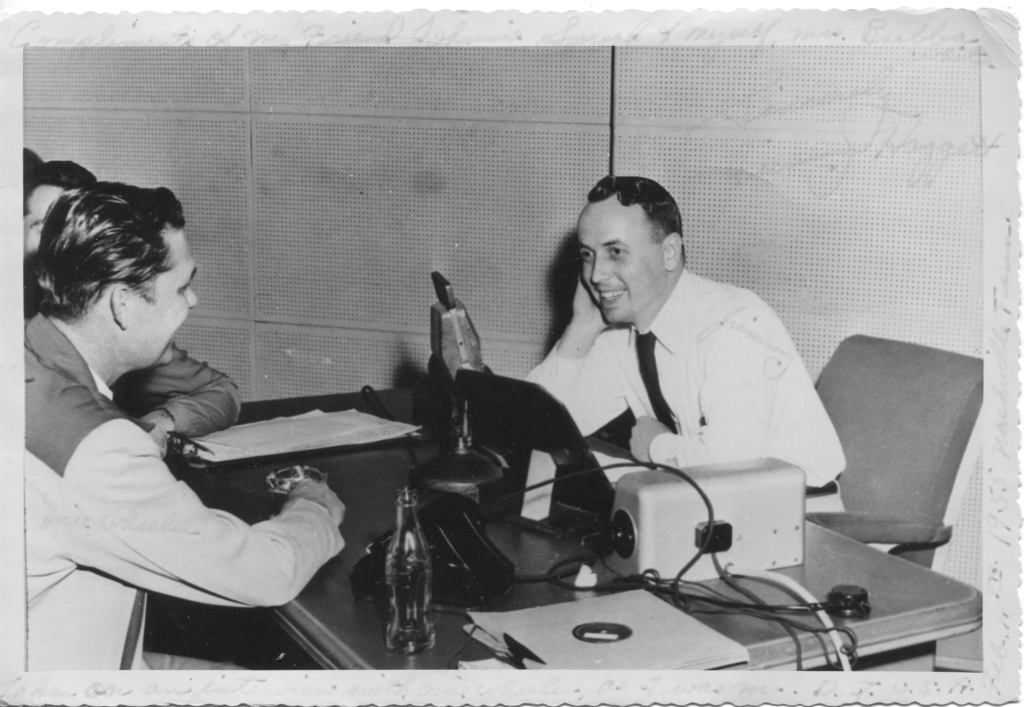 Acoustic tile, mic, other electronic gear… I'm guessing the photo above is a WSM studio.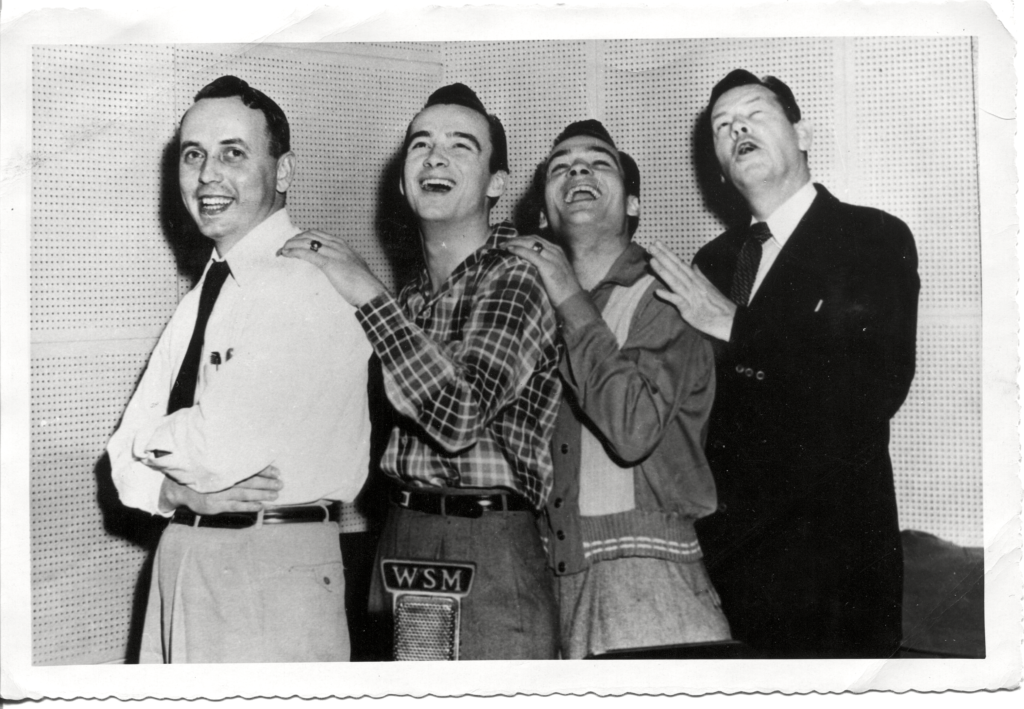 Jimmy with Teddy and Doyle in the photos above/below. Would like to know who the other gentleman is. Will work on it.