I stopped keeping up with Scott Adams when he went wall-to-wall Trump stuff, but Google still slips me a link to his blog from time to time. In a recent post he complains that Twitter "throttles back my free speech when it doesn't fit their political views." He insists this only happens with "Trump-related content."
Sounds a little paranoid to me but who the fuck knows anymore. And then there's this near the end of the post:
"I'm trying to get my channel on YouTube running smoothly for after Twitter's collapse. I'm still having massive and unpredictable hardware/software issues. You'll see my A/B testing over at this link. Keep it handy in case I suddenly disappear from Twitter."
I find this interesting from a social media perspective. It sounds like he'll switfh his social media efforts to YouTube if/when Twitter makes him "disappear." I watched a few minutes of this "A/B testing" on YouTube although I'm mystified why one would post such a test. Does he expect people to watch long, crazy-head YouTube rants?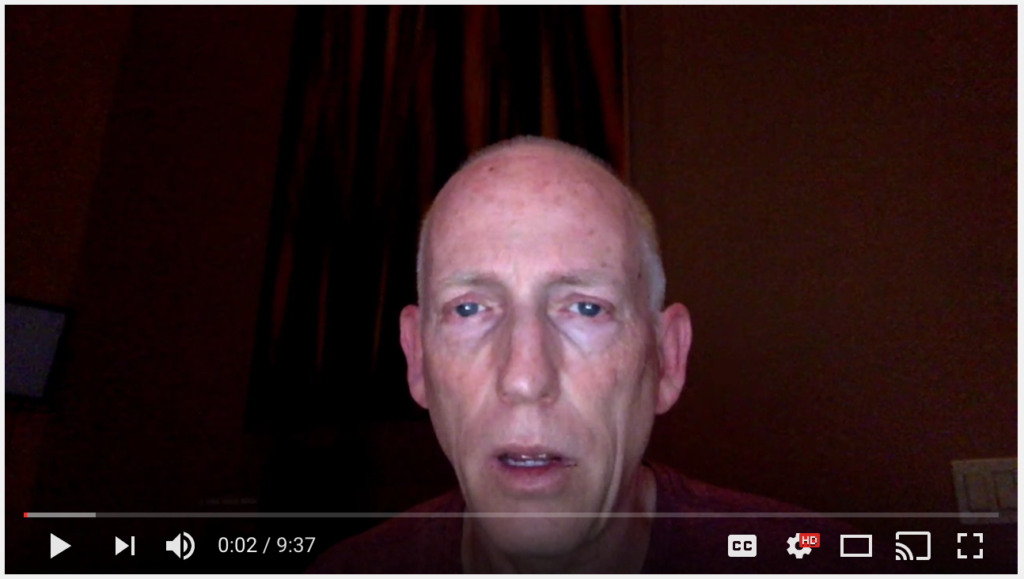 Watch a minute or two of this video and you'll see this rich, semi-famous guy sitting in a dark room in his California mansion, switching back and forth between webcams.