The photos below were taken by Johnny "Mack" Reeder, probably in the early 50's but perhaps as early as 1948 or 1949 (maybe a vintage car buff can help me narrow that down). This just off the "courthouse square" in Kennett, MO. The first photo is facing West.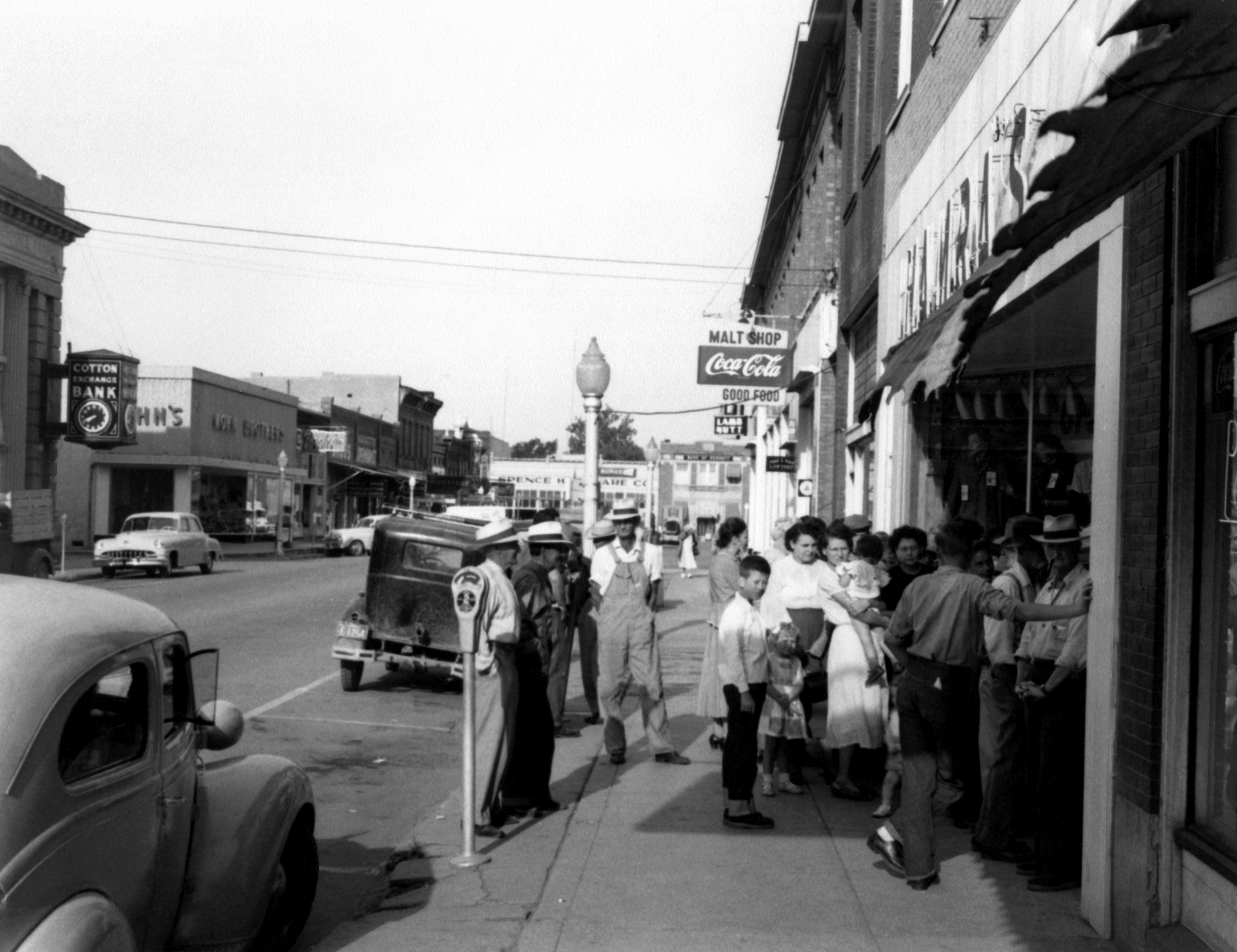 I remember Hamra's from my youth (born in 1948) but I'm hard-pressed to tell you exactly what they sold. Clothing and fabrics, obviously, and I recall a shoe store next to the main store shown in these photos. There were several stores like this in "downtown" Kennett. Graber's, James Kahn's, Penney's and some I can't remember.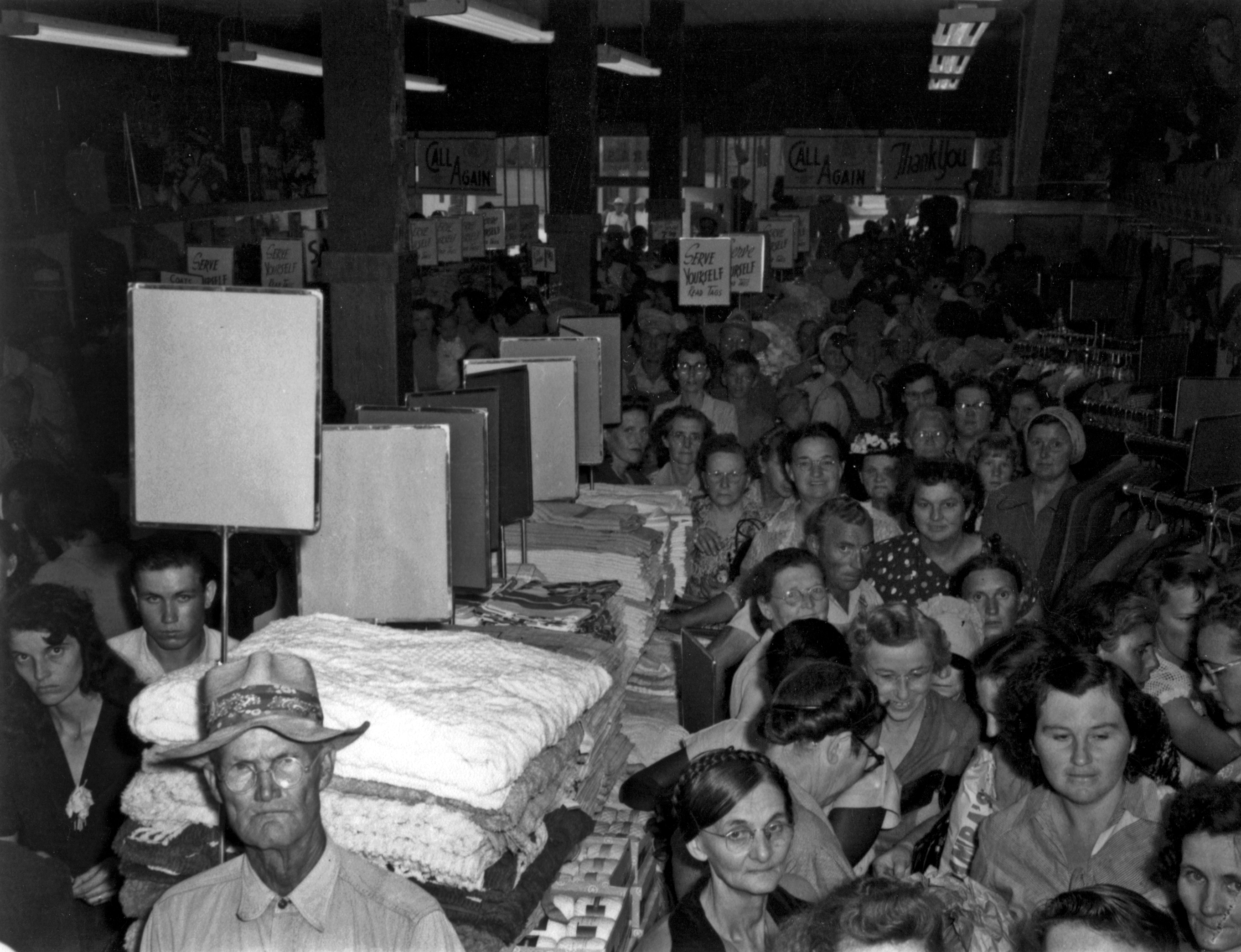 I don't think this was a "grand opening" so I'm guessing this was some sort of special sale. The photographer was one of the original employees of KBOA (the local radio station) and might have been recording the big crowd that resulted from advertising.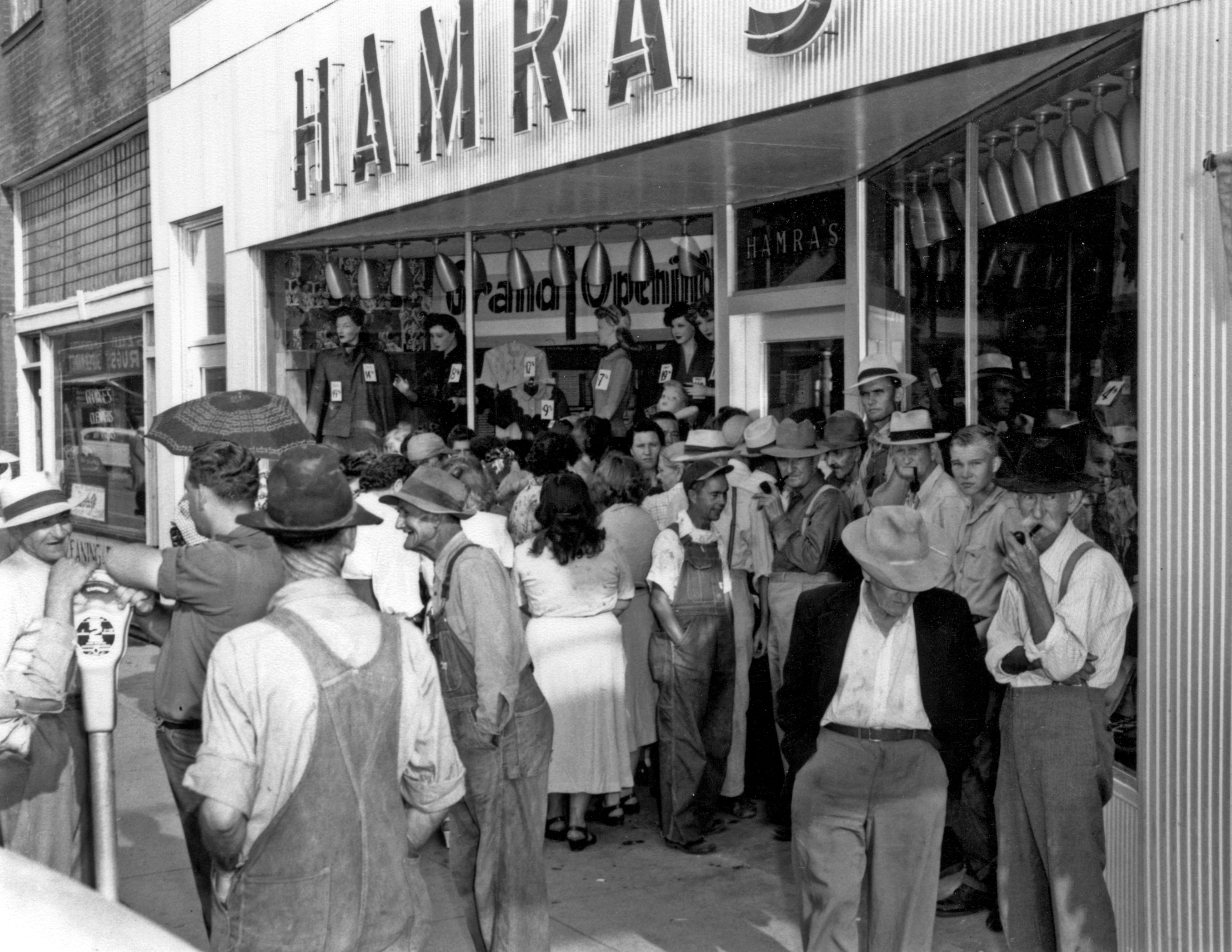 The third photo speaks to the rural flavor of our small town. Lots of bib overalls. I remember hearing stories about hundreds of people flooding into town on a Saturday to purchase supplies for the farms that made up the local economy in those days.