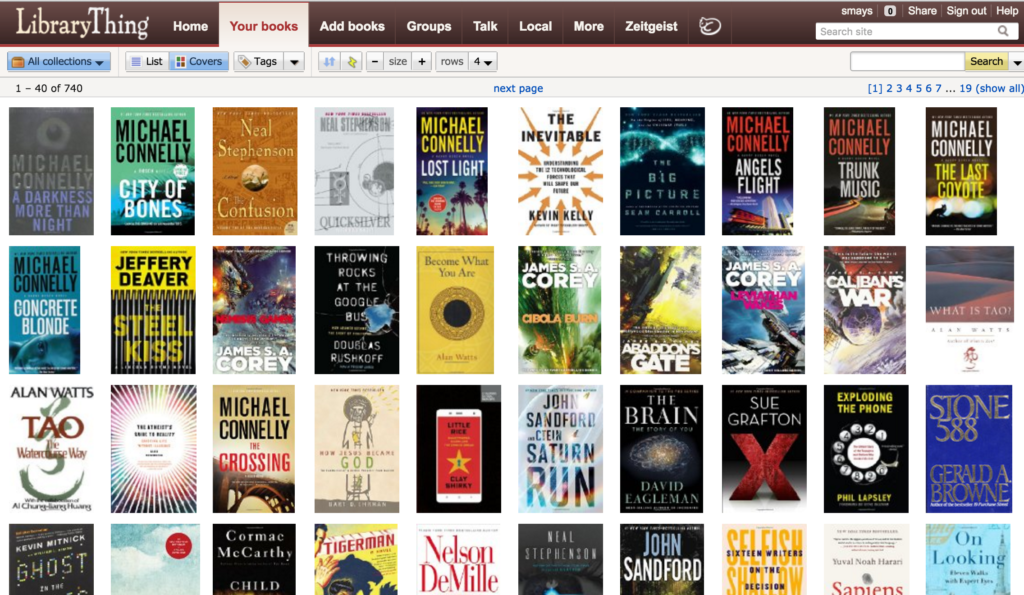 I started using LibraryThing to manage my library in 2005, about a month after the service launched. I was using a spreadsheet for this task but quickly fell in love with the tools and features LibraryThing provided. I find their smartphone app very handy.
I have 740 titles in my LibraryThing long ago gave away most of the books. Someone calling themselves eandino2012 has more than 81 thousand titles in her/his LibraryThing.
If you've considered using a service like LT or Goodreads but dreaded the task of uploading all your book titles, LT has a good import tool (see below) and their smartphone app can scan ISBN barcodes. Neither of those were around back in 2005 so I entered mine one at a time.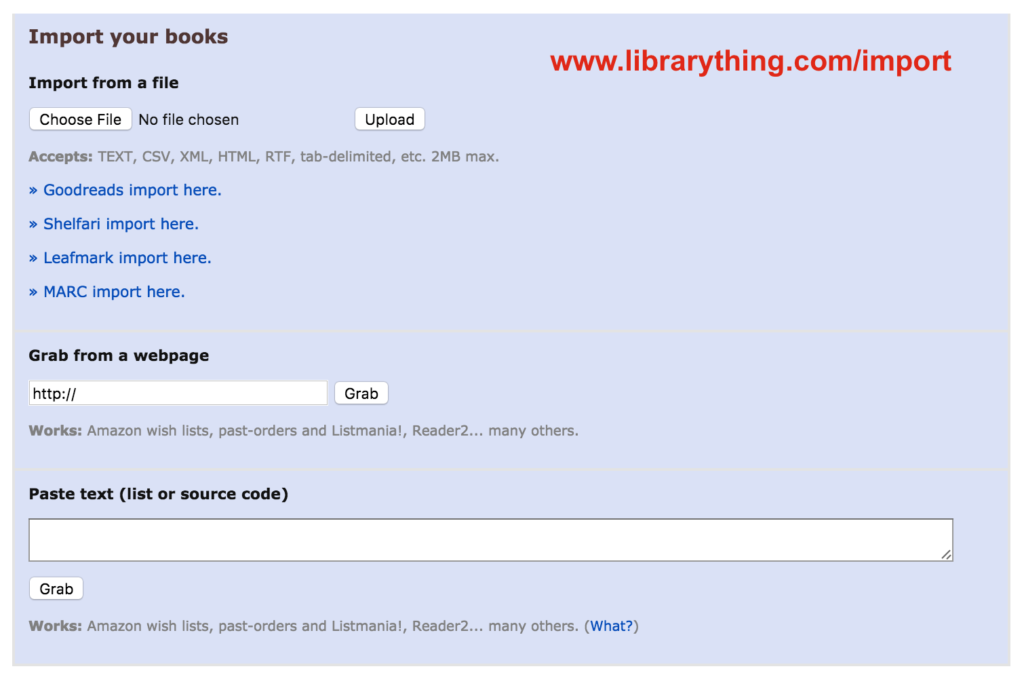 LT does some fun stuff (total cubic feet of your books; how high if stacked, etc) and some useful (to me) stuff: list of all characters in the books in your LT.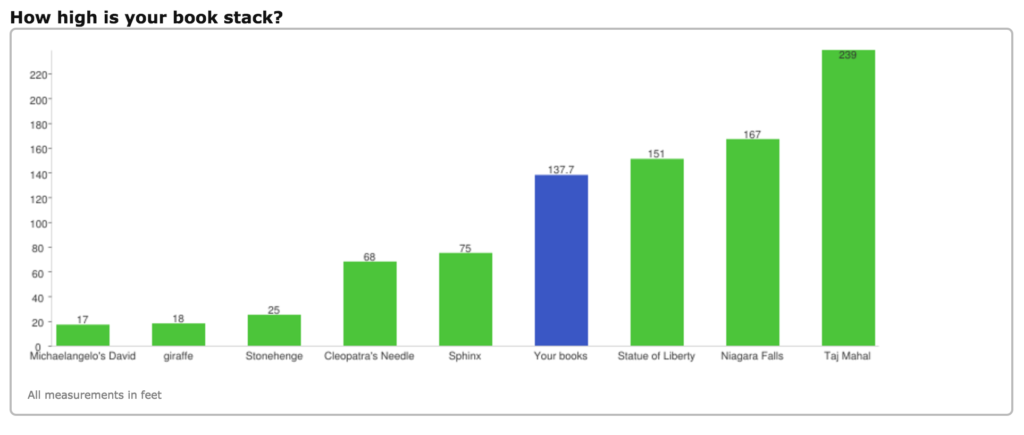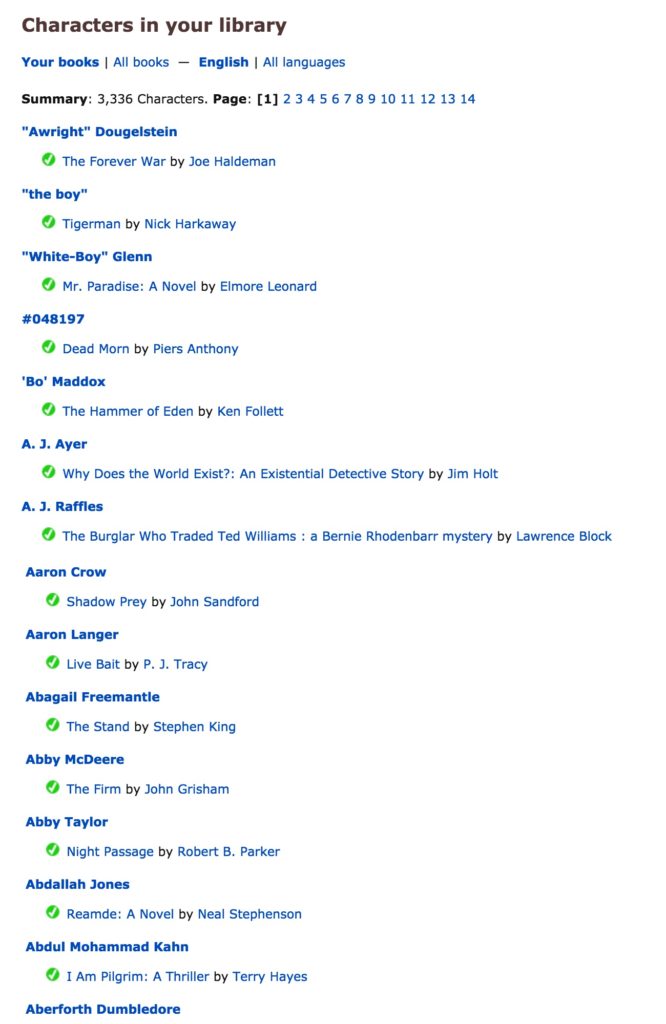 I know of no better use of my time than reading. Books are important to me. LibraryThing is a way to extend the pleasure I get from books.