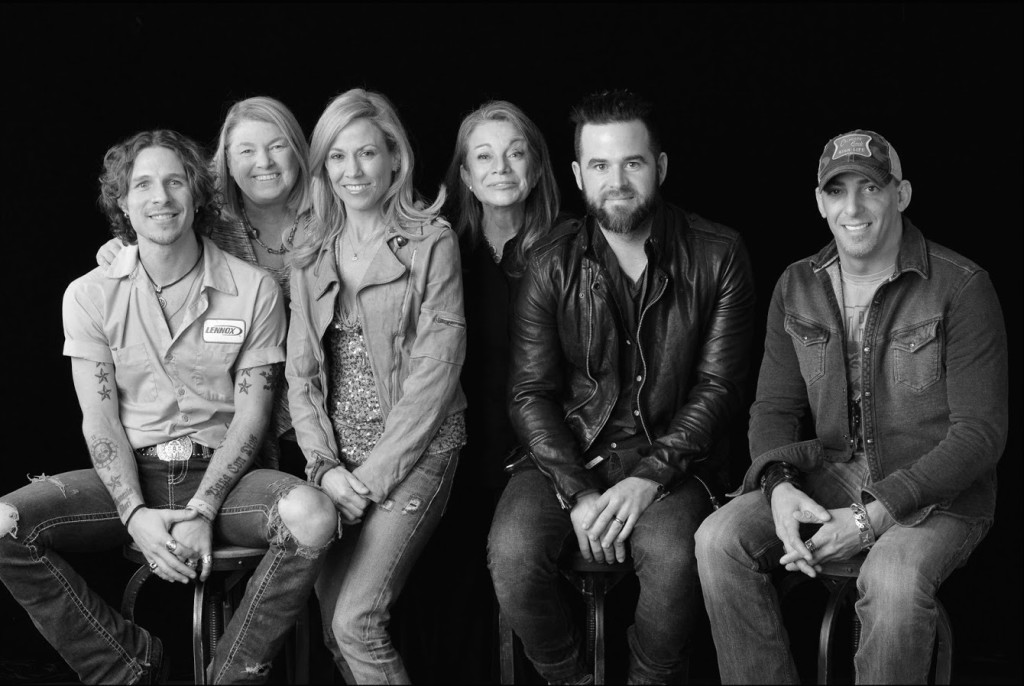 If you write a nice check (for a good cause) you get your picture taken with the celebrities. (Barb 2nd from the left; the lady in the middle is Pam, a high school friend).
The artists appearing with Sheryl Crow were pretty much unknown to me. I knew their fathers but haven't followed their careers. And they play country music. "Redneck Country" in the case of Noll Billings, singer for Blackjack Billy. Looks like David Nail had a #1 song in 2012. They all have wikipedia pages if you're curious. Blackjack Billy; Trent Tomlinson; David Nail
I assume it's damned hard to make it in the music business so it does seem noteworthy that four kids from a small (10,000) town in southeast Missouri managed to do so well.