Tom Colvin died last night. He was one of a handful of people who thought I was amusing. We co-hosted a daily, hour-long talk show on a little radio station during the 70's. The Grapevine was one from one until two each weekday afternoon and featured interviews, listener calls and such. But on most days we just shot the shit and it was great fun (for us). Tom had a really infectous laugh and it wasn't difficult to get one from him. And he was a good sport. One year we drove a golf cart in the fall festival parade, dressed as Laurel and Hardy. We tossed out hundreds of photos (below) that almost nobody picked up.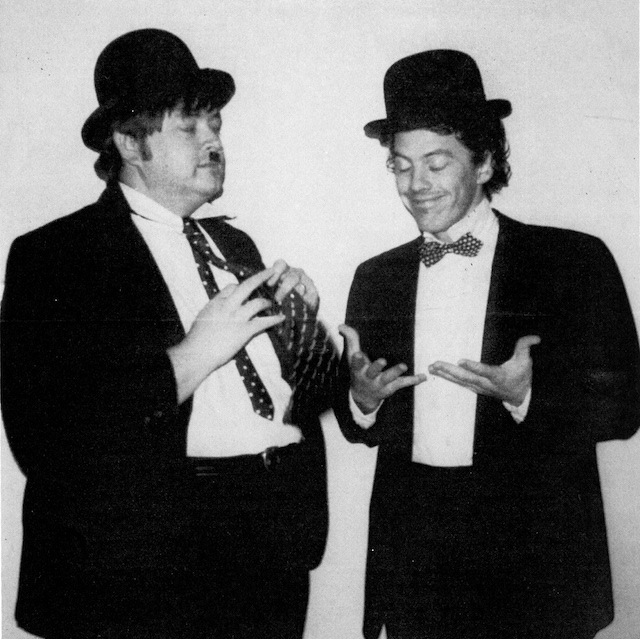 Once a month (more often?) we spent our hour of airtime playing trivia with listeners. This was pre-internet so you had to know your stuff and Tom did. The guy watched a LOT of television. Here we are with the other members of our team. L-R: Jeff Wheeler, John Robison (seated), Tom, and me.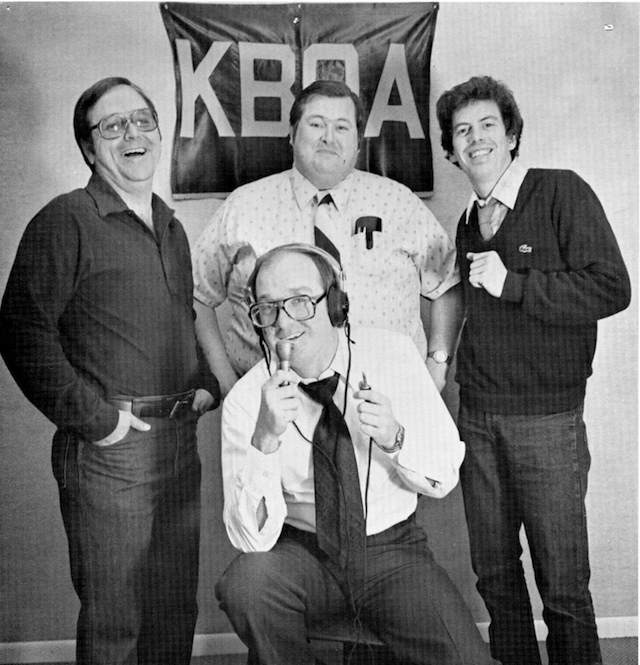 Tom was a hard-working radio news guy and loved doing play-by-play sports as well. I left the station in 1984 and Tom shortly thereafter, as I recall. He worked in a number of small markets in Missouri before failing health forced him to retire. I went to see him last September at his home in Rolla. Must have been 20 or 25 years since we'd seen each other. I'm glad I knew him. I'm glad I got to work with him.