Hopped in the MINI and took a little road trip to Nashville, IN on Thursday. The 368 miles took about seven hours. Nashville — a quaint little village in the hills of south-central Indiana– is the home of Mainland Ukes, owned and operated by Mike Hater and his charming wife Tootka. Tootka is the brains and Mike is "Artistic Director."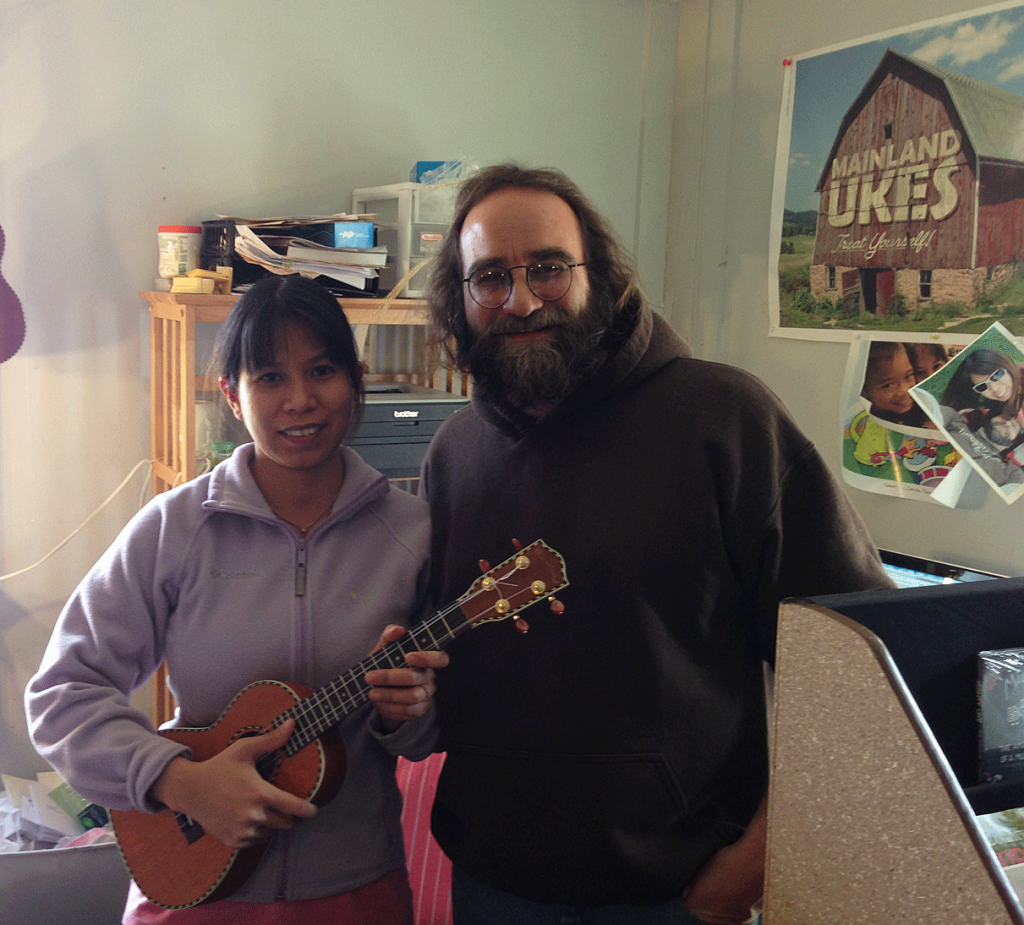 Purpose of the trip was to swap my new soprano uke for a slightly larger "concert" model.
Mike and Tootka's story is interesting. After years as a psychiatric nurse, Mike quit and moved back to Indiana where he worked in landscaping before throwing in with a guy who sold harmonicas. When that business tanked, Mike and Tootka took over and switched to ukes. Mike played and knew lots of folks in uke space, so…
Somewhere in this adventure Mike got snowed in for five days and used the time to meet (online) some people in Thailand (where he lived as a younger man). Mike and Tootka connected, corresponded for a while, and then he jumped on a plane to go meet the lady. After that it was love, marriage, and back to the US and Mainland Ukes.

They have a big uke festival in June and I'm thinking I might try to make it. Nice people, good ukuleles.