I'm a long-time flickr fan. Have a couple of thousand photos in my photostream. Shoot, I'm paid up until 2013. It's a great service. And yesterday I downloaded (copied) all of those photos and posted them to my Picassa account.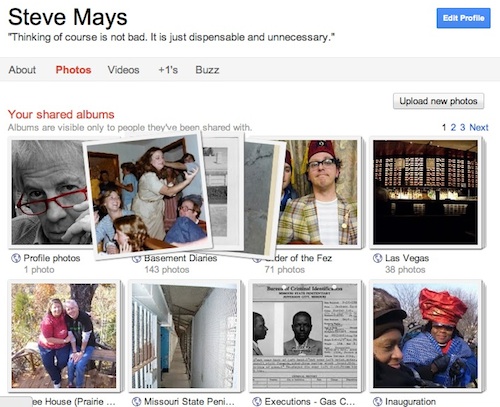 The geek-o-sphere is buzzing (wait, no good)… is all atwitter (uh, that won't work)… talking about Google+, the new social initiative from Google. If you haven't followed this, it's not important, except to explain why I'm exploring another place to put my photos online.
I'm a big fan of most Google services (Gmail, Reader, YouTube, Calendar, Maps, etc etc) and all of these will –eventually– be tightly integrated with Google+. It dawned on me that photos was about the only thing I was not using Google for.
No one knows if Google+ will be a success but I'm hoping that it is and decided it made sense to bring my pix under the Google tent.
And if you have an invite…