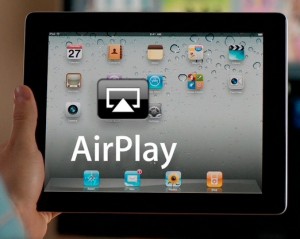 Apple announced a bunch of new stuff yesterday. New operating systems for Macs and iDevices; iCloud and a bunch of other stuff. If you're Mac, you already know this and if you're not, you don't care.
I followed one of the Gadget websites that live-blogged the event. When I got home last night, I picked up the iPad and began watching the event. I remembered the AirPlay feature and clicked a little icon on the iPad and voila… there's the video on the big TV via Apple TV. We watched for about 90 minutes. Streaming from my iPad to the Apple TV. And it was as easy as picking up a remote. No, it was easier.
Apple is changing the game again, just as they did with the personal computer; iTunes; the phone; the iPad and all the rest. If you doubt this, watch the keynote.
PS: Here's a look at the new PC-free set up on iOS5. Handy for everyone but great for people who want an iPhone or iPad but don't have or need a computer.
PPS: This 4 min video provides nice overview.