I'm working on a new look up top and I'm still in that awkward transition stage. I've struggled to tell the stylists what I'm after but this morning a coworker found it.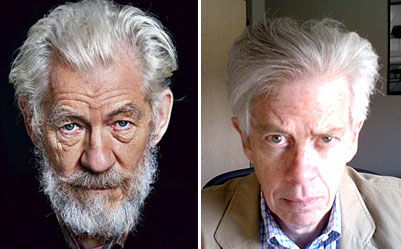 Sir Ian is about 10 years my senior but I'm catching up fast. I can't do the beard but I'm confident I can bring the wrinkles. Stay tuned.
UPDATE: Doc Mobley comments that's I have a better shot with a Lee Marvin look. I always thought my dad resembled him a little. Me, not so much.