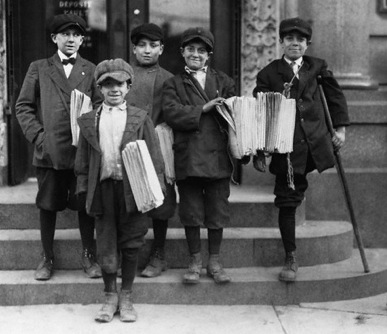 Our company operates half a dozen news networks and they all have websites, Twitter feeds and –I think– Facebook pages. When I introduced our reporters to Twitter a few years ago, I made a feeble attempt to get our reporters to tweet their stories with a link back to the website. They explained they were too busy gathering and writing the news to do this, so I futzed around with RSS feeds so the stories "auto-post" to Twitter.
Since then, a few of our reporters have set up their own twitter accounts and manually post about the stories they're covering. But for the most part, we're still on auto-pilot.
This minor frustration was brought to mind by a story in the LA Times:
"A conversation this week in the offices of Neon Tommy, a USC student-run online news outlet, went something like this: Editor: "We should be tweeting more of the Tumblr content." Journalist One: "You can publish automatically to Twitter from Tumblr." Journalist Two: "But the tweets can look weird. It's better to move the link to Bit.ly and customize it. Do your own."
It's pretty easy to distinguish an RSS-generated tweet from one written by a living, breathing person. The point of the story is about delivery.
"A generation ago, journalists wrote their stories and moved on to the next thing, with someone else worrying about delivery of the end product. In today's digital world, journalists must not only create the stories but make sure they get to readers. The USC Annenberg School for Communication & Journalism created Neon Tommy as a laboratory for these practices. Students promote their work in real time, highlight the best stories by others on the Web and repurpose old content with new analysis. That's only a start, as they push their journalism through myriad channels to reach a maximum audience."
So what do the folks at Neon Tommy know about serving an audience. It's #1 among web-only college news sites (6th when thrown in with those that also produce print publications — such as the No. 1 Daily Bruin at UCLA and the No. 2 Harvard Crimson.)
I don't spend much time nagging our reporters these days. They are no longer my responsibility. And they're all smart people who can figure out stuff for themselves. Or not.