I spent some time cleaning up (and rearranging) my home office this weekend. One of our upstairs bedroom was turned into a "man cave" some years ago and I'm spending more and more time there (here).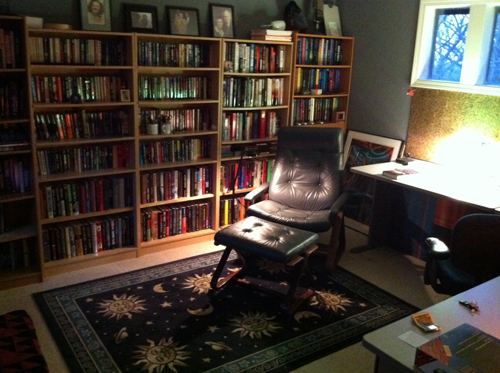 With just the MacBook and wireless printer to move, it really didn't take long. In the bad old PC days I had to label wires and cords to have any chance of getting everything hooked back up and working. I have a growing collection of power-strips that are no longer needed.
The room has a nice southern view looking out into the woods behind our house.
In the immortal words of Brian Wilson:
Now it's dark and I'm alone
but I won't be afraid
In my room