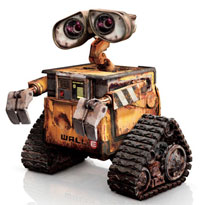 My human machine is 63 years old today. Like the Mars Rover, it's holding up very well and making all sorts of discoveries, large and small.
I've had to replace no hardware but downloading updates to the OS almost daily.
The biggest mystery to date is to who (whom?) or what the "I" in the previous paragraph refers. It's clearly not the machine nor all of the data ("memories") accumulated and stored since the inception date.
The only thing that seems certain is "I" is/am ageless.