The little southeast Missouri town of Kennett, Missouri, once had a thriving "downtown," situated around the county courthouse. Growing up in the 50's and 60's, you bought your clothes and shoes and just about anything except farm equipment from one of the stores "on the square."
James Kahn's Department occupied one corner and although it had a second story, I never had occasion to go up there. From time to time someone would mention the "old opera house" above the department store.
James Kahn's is gone now and the opera house has been renovated. Lots of photos on their Facebook page.
Kennett's favorite daughter Sheryl Crow is home for the holidays and christened the Opera House with a performance.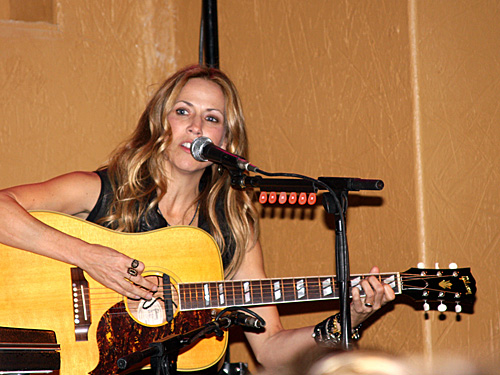 smays.com Kennett corespondent Charles Jolliff shares the photo above.
One final thought (shop-talk, really). It wasn't so long ago that a town or a business would create a web page for something like the Opera House. A really, nasty-ass, ugly, useless web page. Thank you Mark Zuckerberg for giving the world a much better way.