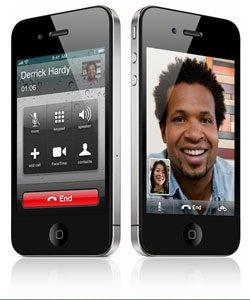 I knew I'd upgrade but I didn't expect to be excited by the new iPhone 4. The front-facing camera and video chat didnt seem like something I'd use that much (I believe I said that about the original iPhone). But after watching the FaceTime video I've changed my mind. Once again, Mr. Jobs knows what I want before I do.
You'll also want to watch this brief overview video of the new iPhone. Next Tuesday morning I'll be sitting in the Coffee Zone refreshing the page, so I can get mine ordered.
Watch the video and tell me you don't want one of these. No, don't bother… you'd be lying.