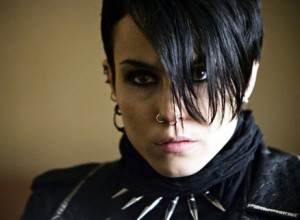 You're reading a novel with a particularly good character and you think, "They'll never find an actor who can bring this fictional person to life." That happens to me frequently and I'm usually right.
But the Swedish producers of The Girl with the Dragon Tattoo did a wonderful job of casting Noomi Rapace in the role of Lisbeth Salander.
This is one of the better movies I've seen in a long time and watching with sub-titles didn't detract in the least. After the first few minutes I forgot I was reading the actors words at the bottom of the screen. (I should mention, however, that Barb and I had read Stieg Larsson's novel, so that probably made it easier to keep up.)
We're fortunate to have a theater nearby that shows foreign language films. I supose it's possible the U.S. remake of this film could be a winner but I encourage you to see the original.