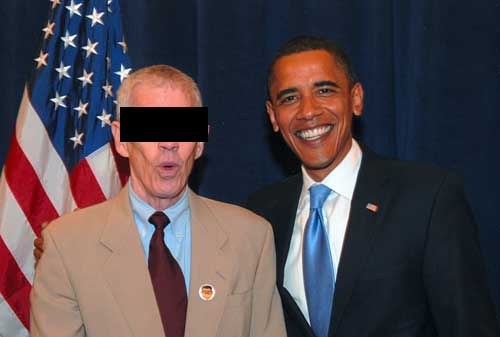 Obama can and (I hope) will do good things during the remainder of his term(s). But he has already demonstrated (to me) that he is not man I supported and helped elect.
It's tempting to rationalize that he's smarter than W and less crooked than Cheney et al, but I hate it when the neocon goobers play that game so I won't.
The "surge" in Afghanistan pushed me over the edge. I can't convince myself the decision wasn't politically motivated. (Big sigh)
UPDATE: (12/5/09) This story by Peter Baker in the New York Times (yeah, I know… I know) about the process leading to the decision to send more troops (and a little reflection) has brought me to the conclusion that I can not know what is in the heart of this –or any– man. Excerpt:
"Unsatisfied, the president posed a series of questions: Does America need to defeat the Taliban to defeat Al Qaeda? Can a counterinsurgency strategy work in Afghanistan given the problems with its government? If the Taliban regained control of Afghanistan, would nuclear-armed Pakistan be next?"
If politics played a role in the president's decision, God help him. But I can't know. And I can't lead… I'm not sure I can follow… but maybe I can get out of the way.