I started playing with Posterino a couple of weeks ago and finally got around to creating my first poster. More on that in a moment. For those that missed the earlier post, from the Posterino website:
"We shoot a lot of marvelous pictures, bury them deep down in the file system of our computers and most of them never see the light of day again. The solution is simple: Compose a "best of" poster every couple of months and pin it on the wall in your hall."
For my first poster I decided to use images of Sheryl Crow. I've collected a bunch over the years, almost all taken by others. (You'll recognize your photos, I hope)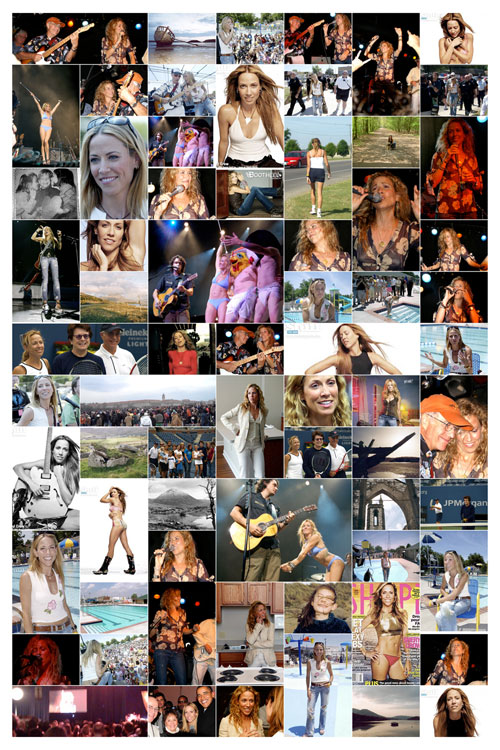 With enough time and patience (and Photoshop), you could create this montage one image at at time. With Posterino, you decide the size and layout of the poster… pick the group of photos you want to use… and hit go. If you don't like the result, you shuffle. I didn't spend a lot of time arranging image. I liked the randomness Posterino provided.
Then you just send the image off to a print site and you have a nice poster to hang on your wall. I sent this one to uber-fan Ann (who took some of the non-Sheryl pix in the group).
Posterino delivers a high results-to-time-invested ratio. Here's a larger version.
Oh, one more thought on this. While lots of people have some of the images included in the poster… nobody has them all. Except me. And, now, my friend Ann.