Original plan was to roll out at 4 a.m. and get to the polling place by 4:30. Couldn't sleep so wound up getting a good spot by arriving at 2:30 a.m. Didn't see a soul for a couple of hours, but by 5:30 a.m. a line had formed.
I am proud to say I was voter #1 at my place. Whatever happens, I'm glad there was an election and I got to take part.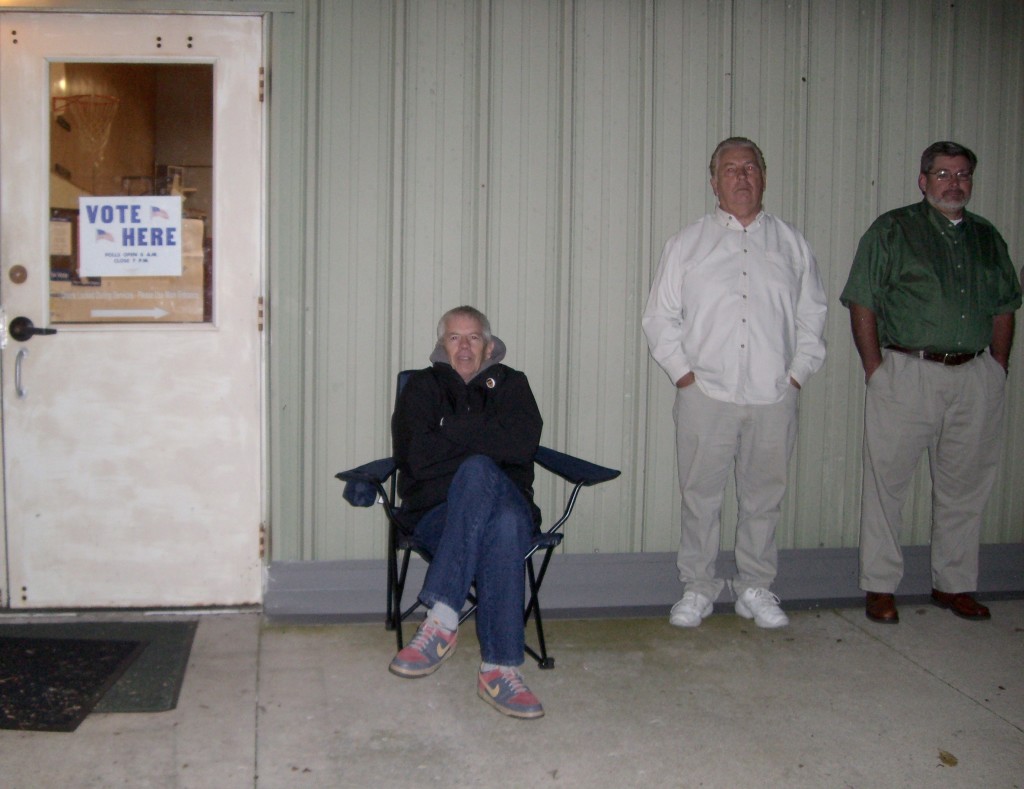 Update: Very short video of the line as I left at 6:08 a.m.