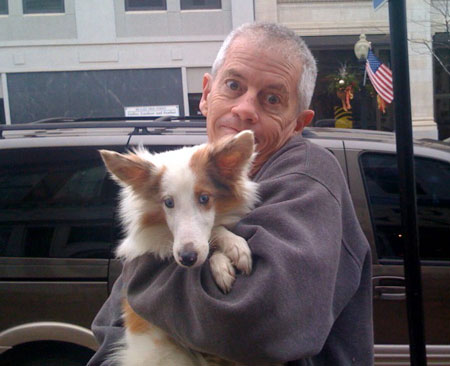 While waiting for George to join us for our Saturday morning gab-fest at the Coffee Zone, Tom and I saw a small dog run into the street. Lots of traffic and the dog seemed to have not street-smarts. Just ran down the middle to busy intersection.
I went out to try to help get her out of the street and succeded with the old pretend-you-have-a-treat-in-your-hand trick. When I picked her up she was frantic for a bit but calmed down. I took her into the Coffee Zone thinking the owner might come looking. Didn't happen so George drove us to the shelter. Turns out she had been picked up a week ago and returned to owners.
Who apparently let her get out again. A scan of her chip confirmed and the owners were called again. I didn't know dogs could have blue eyes.