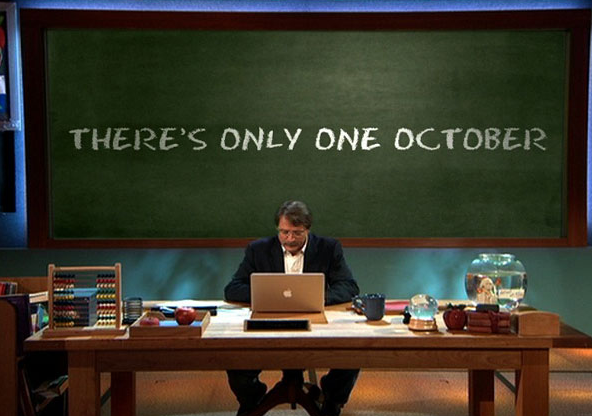 Baseball's playoff advertising push gets under way today, when the first spots of a $65 million campaign — the league's largest ever — are broadcast. The spots will showcase blogging and feature Fox and TBS personalities like Jeff Foxworthy and Frank Caliendo. Separately they appear at a desk, tapping away on an Apple laptop, blogging about baseball and October memories.
In one of the spots, the scene is a desk placed at home plate, where Caliendo — an accomplished impersonator whose riffs on President Bush are hits on YouTube — sits, blogging in the voice of the president. "There's Only One October." (Mr. Caliendo, in his President Bush voice, closes by saying, "I'm pretty sure there's only one.") [Story at NYT.com]
I can't find these on YouTube yet. If you spot them somewhere, please ping me.