I use a handy little app called SiteSucker to back up my blogs. It runs best when you aren't doing a lot of other stuff on the computer at the same time it's sucking down the files. So I have it running upstairs on the Mac Mini.
I'm downstairs on the MacBook Pro but I want to know when SiteSucker is finished with one blog so I can strt on the next. Rather than run up and down the stairs checking, I click a little button in Finder on the MacBook and –voila!– I can see the desktop on the Mini.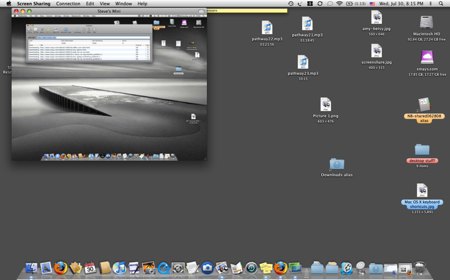 Yes, I'm sure I can do this on Windows… or YOU can do this on Windows. I can't. And it's handy as hell.