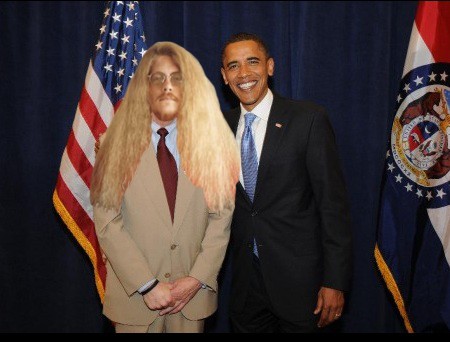 My friend Jeff couldn't make it to the Obama fund raiser but got caught up in my Child of the Sixties meme and decided to Photoshop himself an "Obama and Me" pic. Which made me realize I didn't have to be satisfied with my somewhat startled expression. The caption almost writes itself.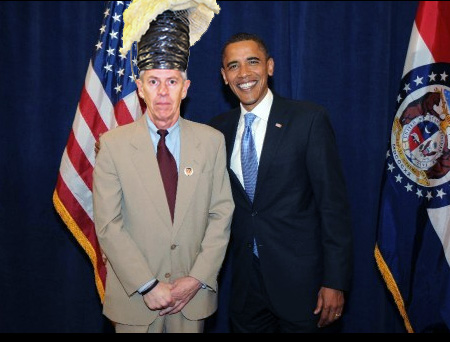 If I had it to do over, I think I would have added a touch of "street" to my ensemble.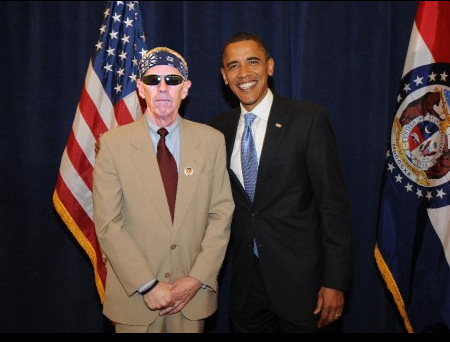 And if I'm going to doctor the photo, why not turn back the clock a few years?