One of the best parts of having a blog is connecting with people. You could argue it's the only part. One of the first sites I created was a tribute to KBOA, the radio station where my father worked for many years and where I spent a dozen years. The site is packed with great photos, most of which were taken by the late Johnny "Mack" Reeder.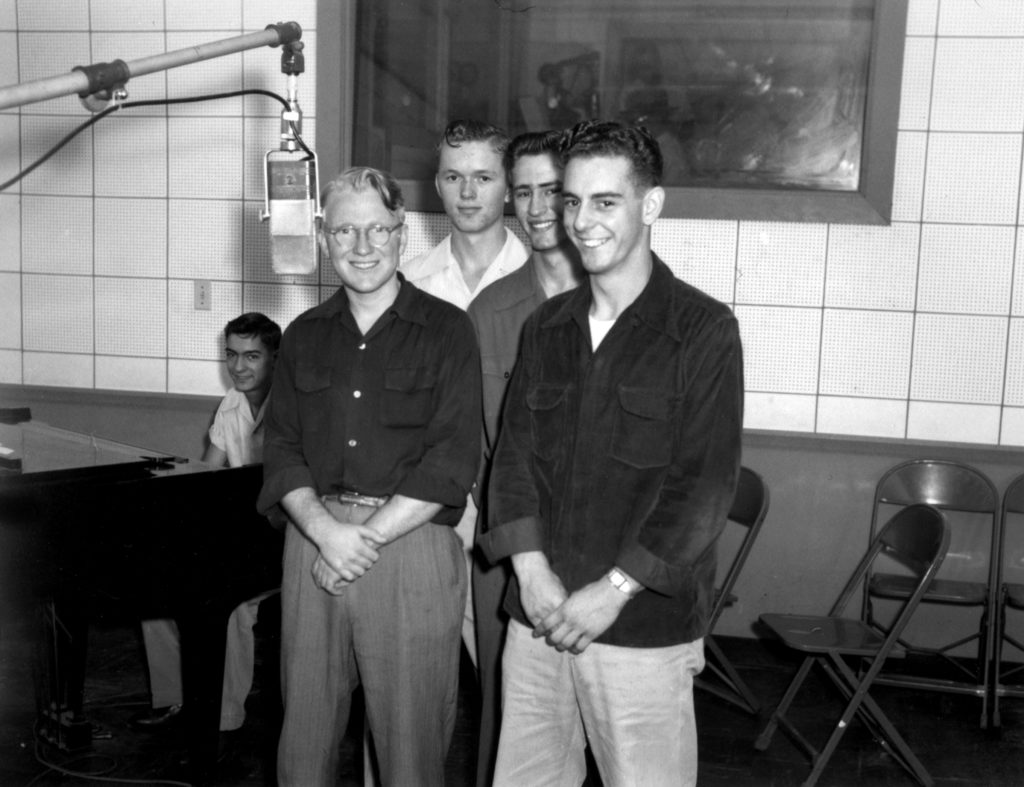 I captioned one of those photos  "Unknown Hillbilly Band" because I had no idea who they were. Now I do, thanks to an email from one of the men in the photo, Charley Crawford:
"The name of the group is "The Senath Lions Quartet" and this was in 1951. We started the quarter in Senath High School. The members are left to right front, Charley Crawford, Jimmy Milligan, behind Jim, right to left are Charles "Tod" Horner, James Allan and David Adams at the piano.  We were on the radio every Saturday morning at 10:30 a.m., sponsored by the Senath Merchants."
Charlie was also a member of The Foggy Mountain Boys Hillbilly Band in 1948.
CORRECTION: I assumed –incorrectly– Charlie was referring to The Foggy Mountain Boys featuring Flatt and Scruggs. Charlie and friends were in a local band of the same name.
The Foggy Mountain Boys was an influential bluegrass band that performed and recorded during the 1940s, 1950s, and 1960s.