Photographs aren't really memories but they are as close as we can come to a tangible manifestation. Perhaps a razor thin slice of memory. During our glory days, we took a lot of photos. I feel fortunate to have so many and get great satisfaction from putting them online.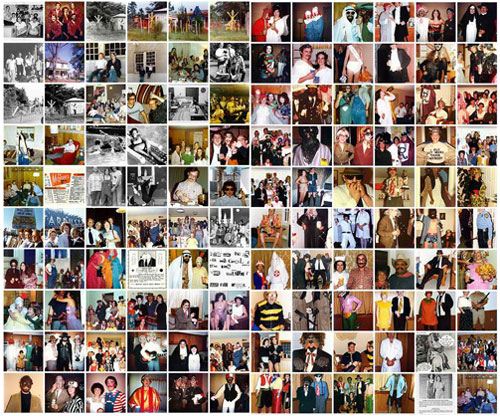 The images seem somehow more alive than those in albums or shoe boxes. I especially like looking at them in a group. The memories connect and link back and forth like a page full of hyperlinks.
smays is feeling a little nostalgic in the final run-up to the big six oh. If you recognize yourself in any of these images, you know what I'm talking about.