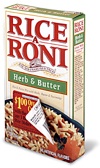 Our little band swooped into San Francisco about midday, checked in to the hotel and headed  for Fisherman's Wharf to stock up on T-shirts and balloon animals. We also had some tasty chowder and crab cake sandwiches at a place called Lou's.
We strolled around a bit before hopping a cable car back up (down?) town. We hung out in the Apple store for a bit (lots of folks and most of 'em were buying). Taking a break before dinner. The Big Show starts tomorrow.
PS: First time to stay in a hotel with HD TV sets (and channels) in the room. Nice, very nice.