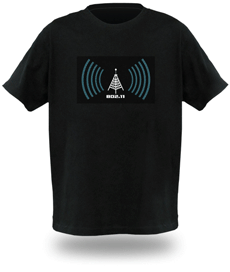 I fear it's a bit late for this holiday season, but this WiFi detecting T shirt would make a great gift for that geek on your list. Not only finds WiFi signals, but displays the strength.
Runs about $30 and you can remove the electronics for washing, although that wouldn't be much of a problem for the people on my list.
Spotted this at Keith Povall's Sturdy Soapbox.