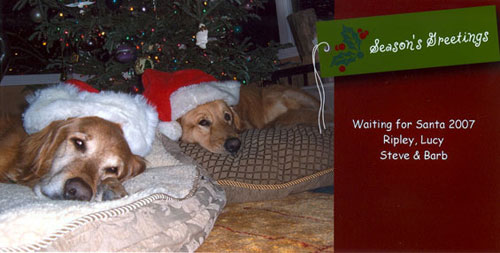 Far and away the most asked question about the annual holiday card, "How did you get the dogs to sit still for the photo?"
[Larger version]
The answer has always been a combination of patience and treats. This year, neither was enough to get Lucy to pose. When the camera came out, she freaked and ran. Barb never lost her cool but I really thought this would be the year she'd have to punt.
The image above perfectly captures the exhaustion of everyone involved. Not an award winner, but an honest and true image of the season. We're all a little exhausted.