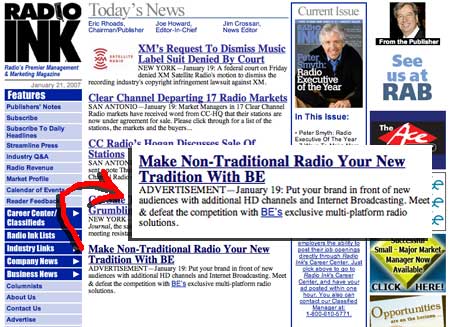 One assumes the folks at BE (Broadcast Electronics) paid extra to sneak their ad in with the the latest news stories at Radio Ink. Yes, they gave it a dateline of "Advertisement," but the obvious intent was to trick the reader into clicking on the "story."
This would be like having one of our news anchors slide right into a commercial that was written and presented as though it were the next story in hopes the listener would hear it before figuring out it was a commercial.
I like Radio Ink. I like BE. I've purchased lots from them throughout the years. But this little scam leaves me with a negative feeling about both.