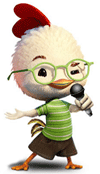 That's one of the headlines in the latest issue of the StateNets newsletter. StateNets –formerly the National Association of State Radio Networks — is the marketing arm for most of the state radio networks in the country.
Jim Underwood of the Florida Radio Network wonders if it's time to drop "radio" from their name.
"First of all, we are not really in the radio business, the broadcasting business or even the network radio broadcasting business. We are in the business of supplying information to people and charging clients a fee to include their message with that information.

We produce a lot of valuable, exclusive content about our states every day and we need to devise new ways to make that information available to people everywhere who may be interested in it. (We're) working on software to make FRN – er rather maybe Florida Information Network – content available to websites of affiliates, then maybe newspapers. Why not supply State Government sites with the content?"
Such a rude question would have been considered heresy just a short time ago. Based on all that I've seen/heard, the future of state radio networks (including ours) is closely tied to that of the radio stations we serve. I'm convinced there are other markets for our content, but I still haven't seen the business model that will replace –dollar for dollar– the revenue state networks have come to depend on. Stay tuned.