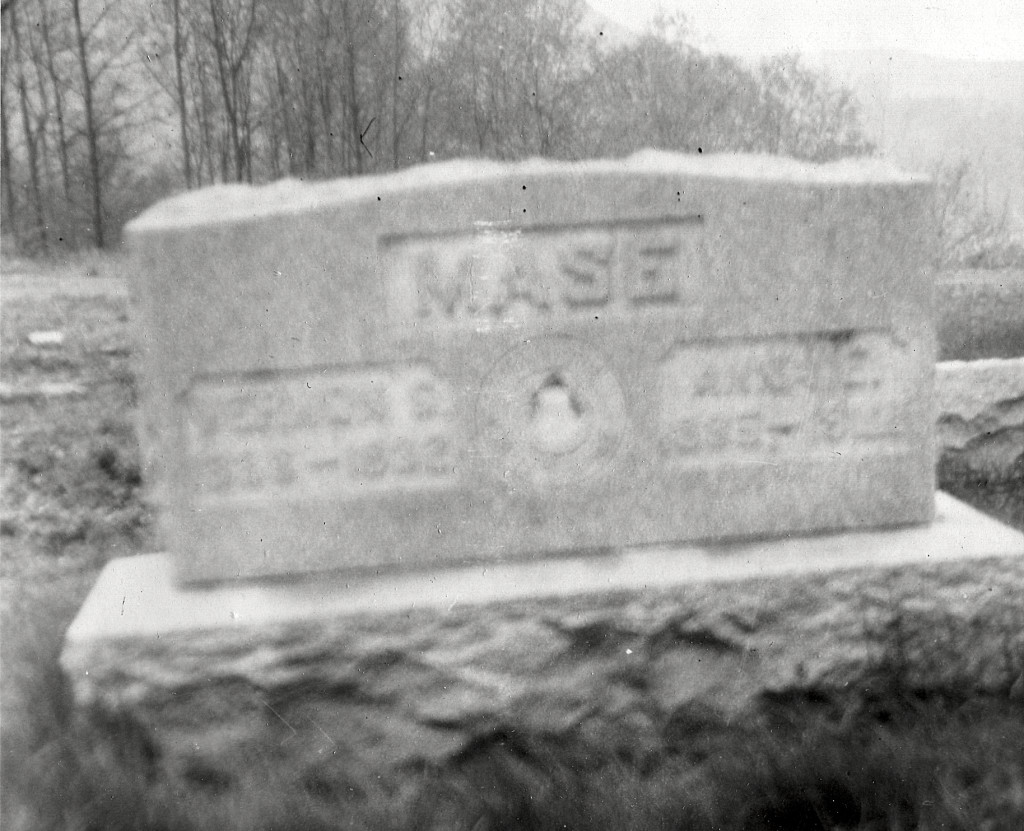 A year ago I posted a photo of a gravestone that I assumed belonged to a distant relative. I was puzzeled by the different spelling (Mase). A few days ago I received an email with some answers. Some distant relative was browsing the web and came across smays.com and discovered the photo (his grandparents). He provided all kinds of names and relationships and a little info regarding the name change.
Only Joseph and one of his brothers for some reason chose the Mays spelling, and of Joseph and Nancy's children only Vernon and one of his brothers chose to revert to Mase.
Cousin (?) Vernon put me in touch with another relative who has been researching all of this for 30 years and she provided images from an old family bible that has entries dating back to 1825. I've never been into family history but can see how this might get a little addictive. And what will genealogy be like 100 years from now with all these blogs out there (here).